Easy Use Quick Results Smallest Chemistry Analyzer Dry Biochemical Analyzer MSLDA02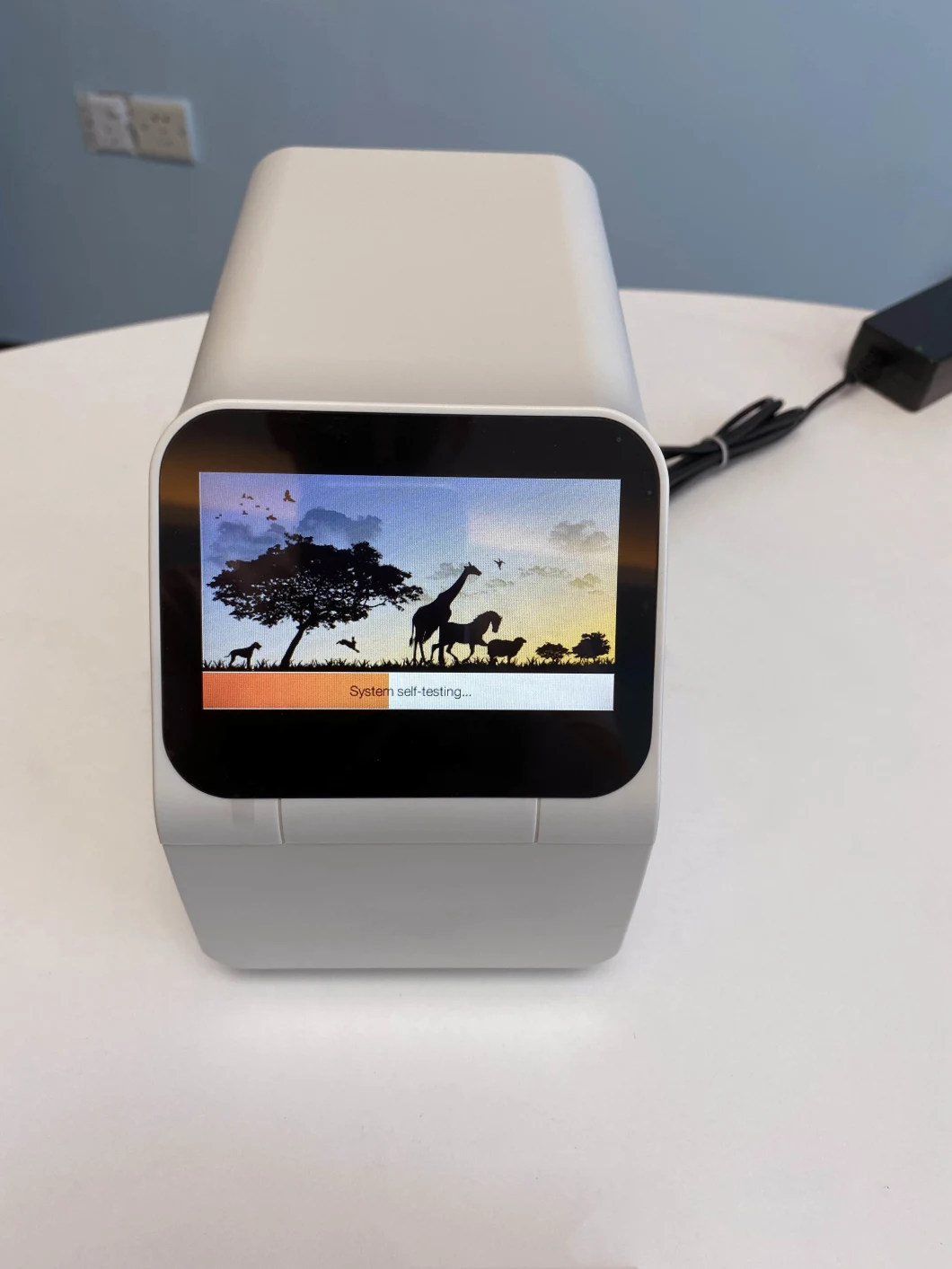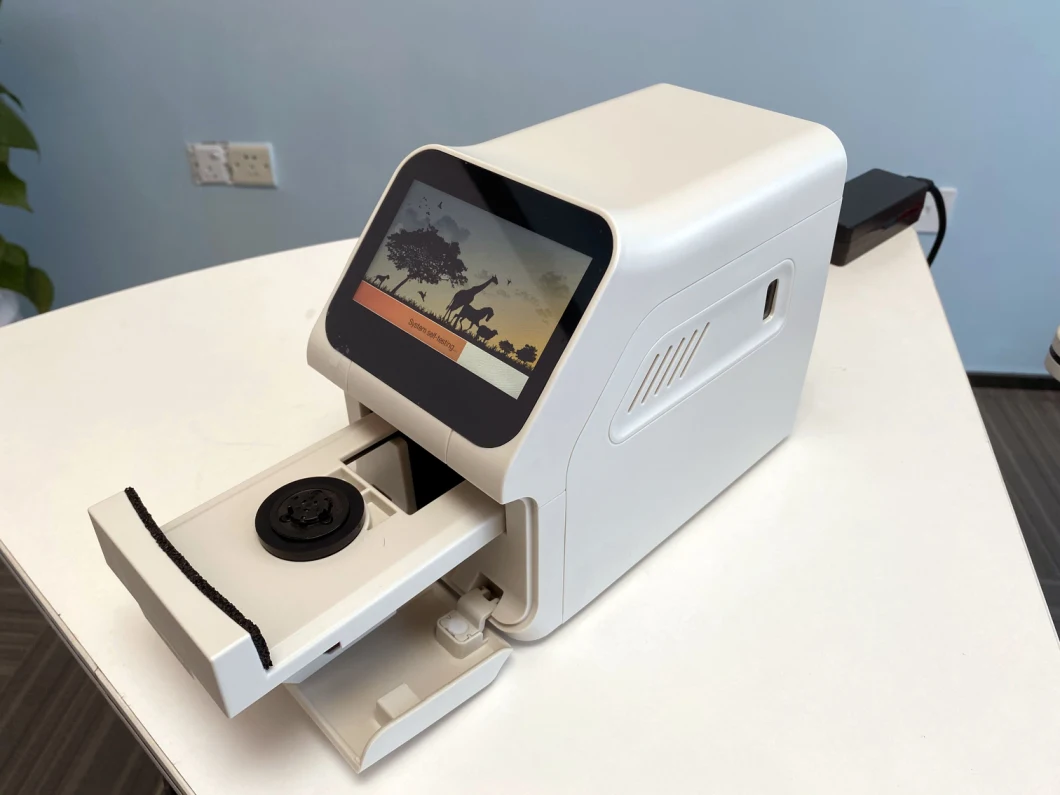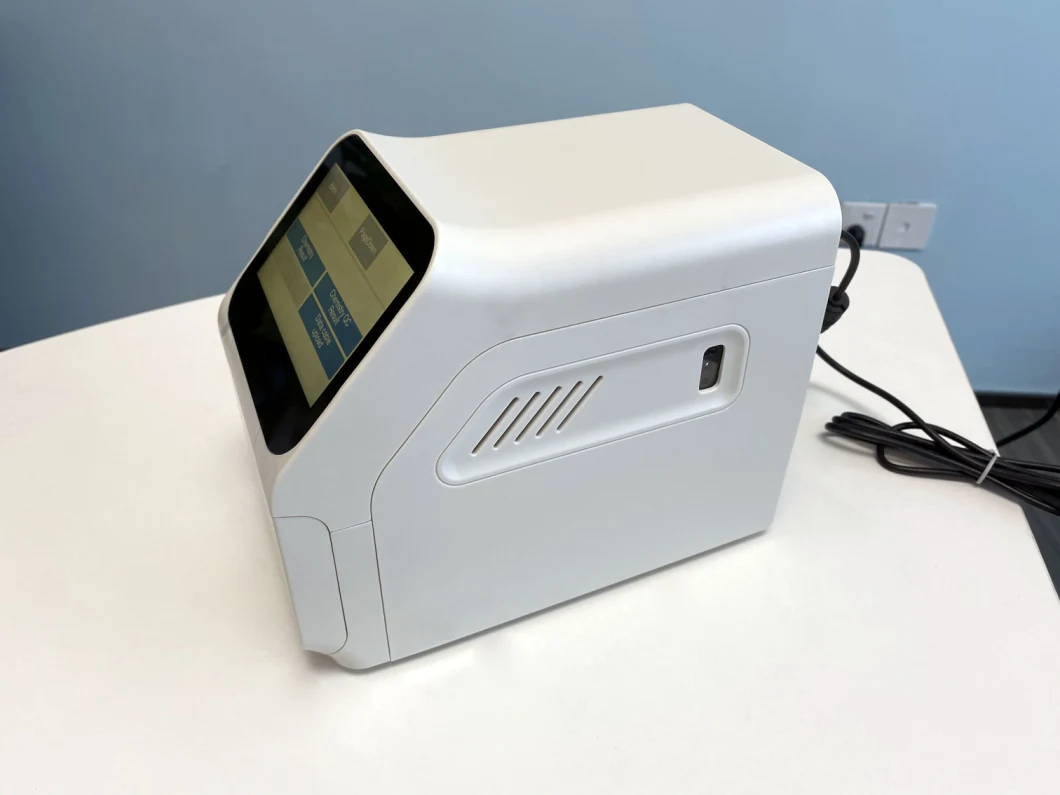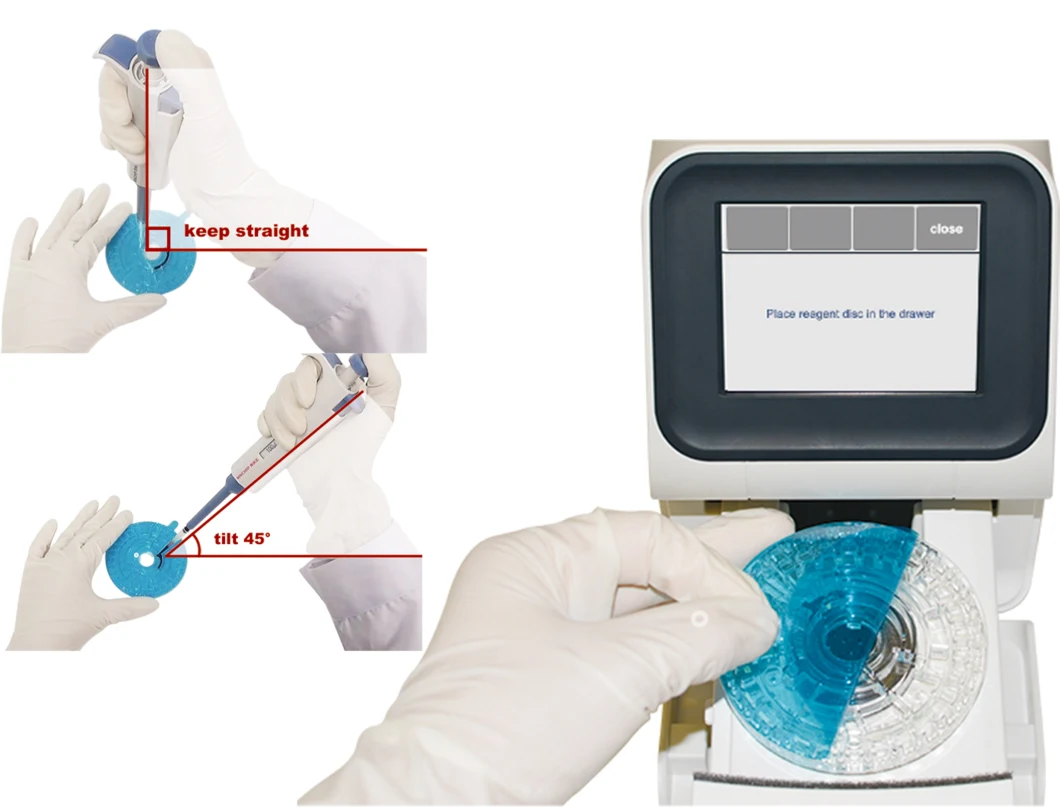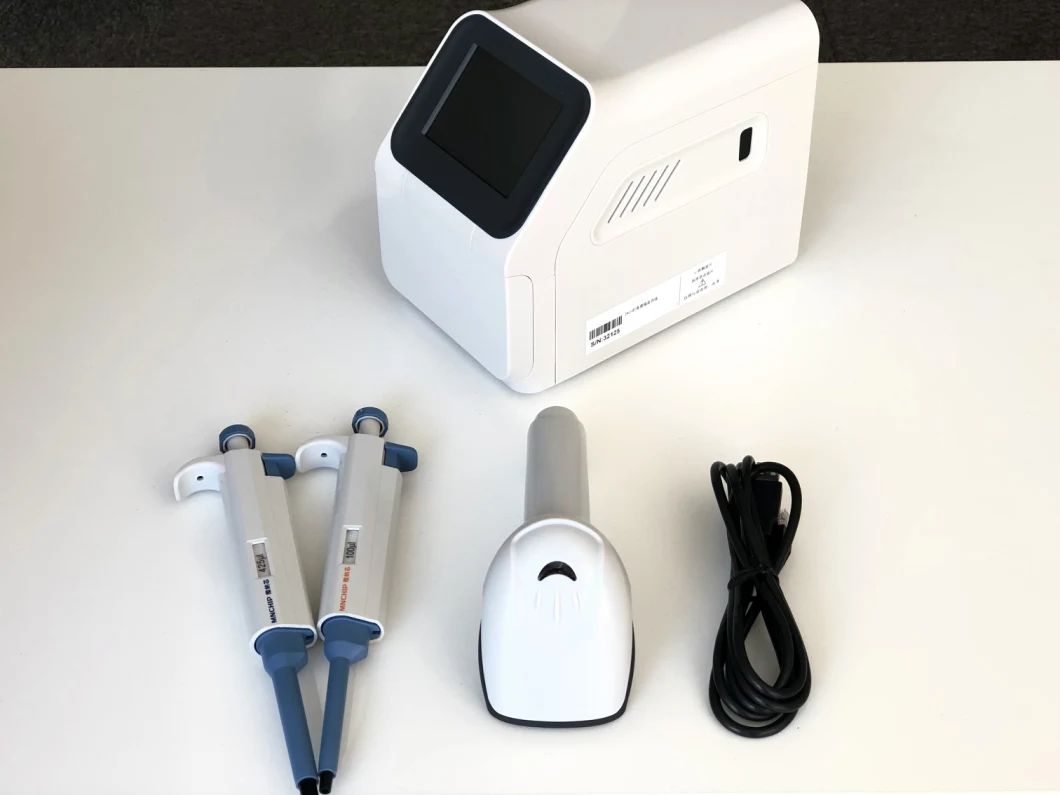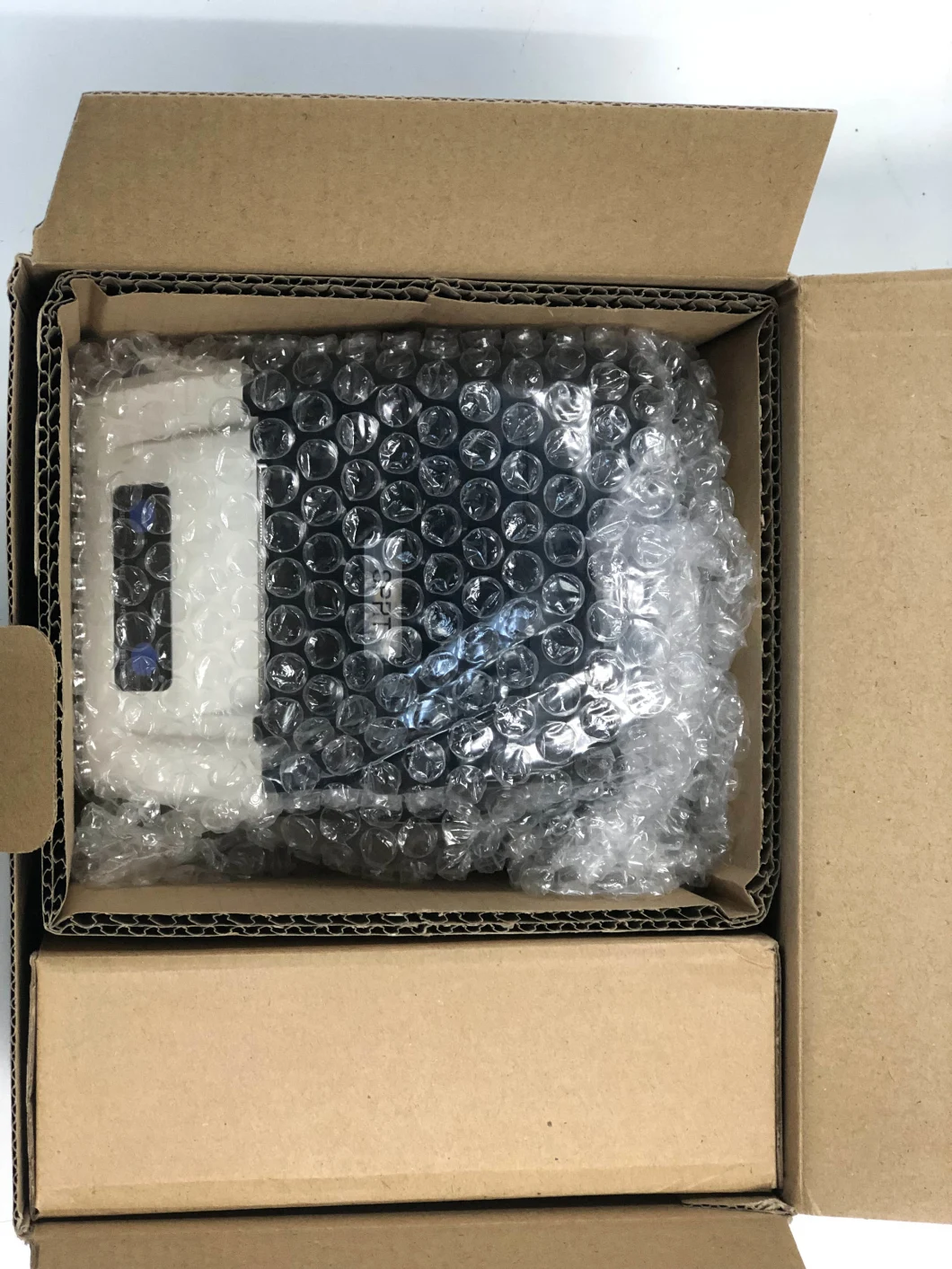 Specifications

Sample Type

Whole blood(lithium-heparinized), Plasma(lithium-heparinized), Serum

Sample Size

100μl

Time to Results

About 10 minutes

Parameters

Up to 17 parameters in one test, 32 parameters configured into 9 profiles

Reagent Disc

Disposable, prepackaged with self-contained lyophilized reagent

Calibration

Automatic self-calibration by scanning QR Code on the aluminum foil pouch

Quality Control

Built-in Realtime Quality Control(RQC) system

User Interface

Full-color touch screen

Connection Interfaces

WLAN, USB port, Ethernet interface, compatible with HIS

Print Mode

Optional external thermal printer, MNCHIP Medical Data Management Platform, HIS

Reaction Temperature

37ºC±0.1ºC

Data Capacity

More than 50,000 sets of patient and quality control data

Operation Environment

Temperature 10-30ºC, Humidity 40-85%

Power Requirement

AC 100V-240V, 50-60HZ

Dimensions

21(L)*12.5(W)*17.5(H)cm

Weight

2.3kg

General Chemistry I(17)

TP, ALB, GLOB*, ALB/GLOB* , TBIL, DBIL, IBIL*, ALT, AST, CRE, UREA, UA, TG, CHOL, GLU , HDL-C , LDL-C*

Clinical Emergency(13)

AST, CK, CK-MB, LDH, α-HBDH, CRE, UA, K+, Na+, Cl-, CO2, GLU, AMY

Liver and Renal Function(11)

TP, ALB, GLO*, ALB/GLO*, TBIL, ALT, AST, GGT, UREA, CRE, GLU

Liver Function Panel(11)

TP , ALB , GLO * , ALB/GLO*, TBIL , DBIL, IBIL*, ALT , AST , GGT, ALP

Renal Function Panel(7)

ALB, CRE, UREA, UA, CO2, Ca2+, P

General Chemistry II(8)

K+, Na+, Cl-, CO2, GLU, CRE, UREA, AMY

Electrolyte Panel(7)

K+, Na+, Cl-, CO2, Ca2+, Mg2+, P

Myocardial Enzyme Panel(5)

AST, CK, CK-MB, LDH, α-HBDH

Glucose and Lipid Panel(6)

GLU, TG, CHOL, HDL-C, LDL-C*, GSP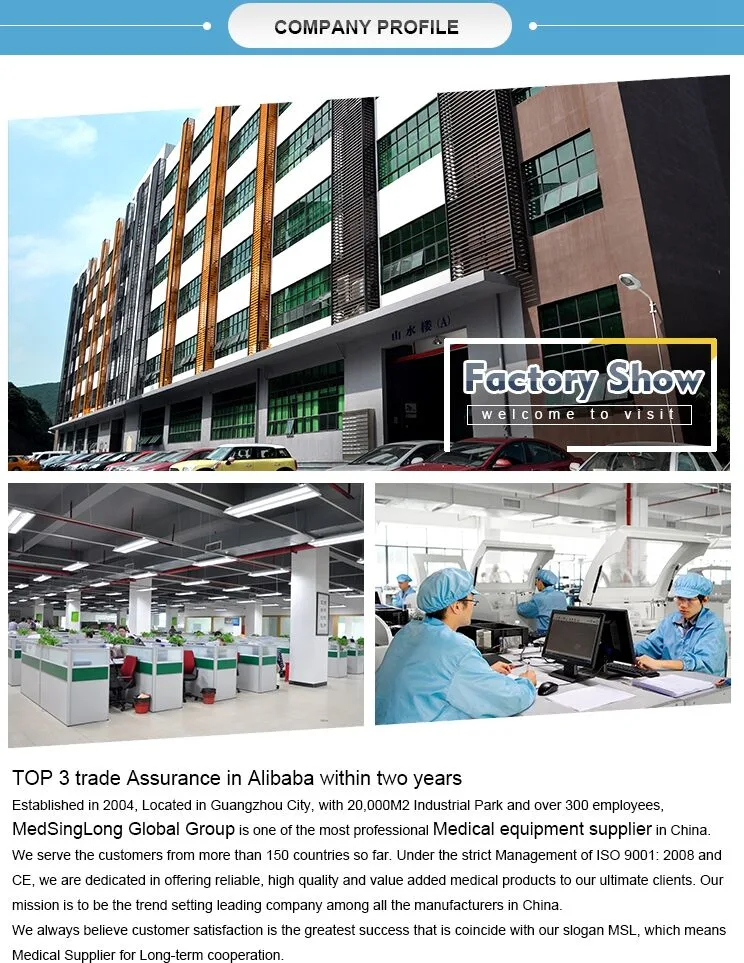 Professional
We have manufactured ultrasound for more than 10 years in China, including all kinds of ultrasound, such as black and white/color doppler, trolley/portable/wireless, for human or for vet. Quality and praticability is our first principle when manufacuturing.

Helpful
Clients always come first during our service. We promise to reply you within 24 hours, will not waste any of our client's precious time. We will spare no effort to answer your questions and help you solve your problems.

Truthful
We want to be your partner in business, And we want to be your partner in life even more. We are 100% truthful to you, we will never lie to our client. Not once. You can always trust on us.
1).What's your product guarantee?
Normally we offer 24 months warranty, and lifetime maintenance.
We can also extend the warranty time per client's request.?

2).Does your product has any certificate?
Almost all our medical equipment is CE, ISO approved, and some of them has FDA certificate.

3).What's your payment terms?
We can accept T/T,Western Union, Money Gram, Paypal, Alibaba Trade Assurance, L/C,cash etc

4).What's your product lead time?
Normally all our medical equipment are in stock, so we can deliver goods within 3 workdays after receipt payment.

5).How to maintenance the product if it has problem?
We have professional engineers,they will solve your problem by communicating with skype or phone.
If the machine is totally broken and can not work, send it back to us and we will send a new one to you.

6).What's your training policy?
Medsinglong offers free product training for clients.Clients can choose video,voice,email,skype for online training.
Moreover, Medsinglong has client training courses every year, client can visit Medsinglong for face to face training.
Meanwhile,Medsinglong support training in client's office as required.