Lab Testing Equipment COD Analyzer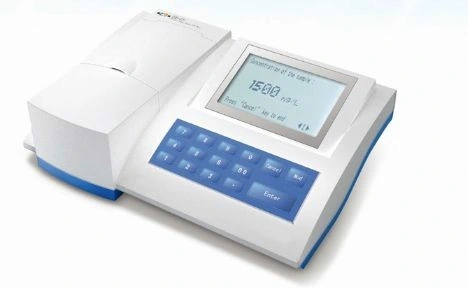 COD-571 and COD-572 are for your choose.
Functions
LCD display for easy use

It can show COD measuring data directly and there's no need to calculate by users.

It adopts coulometric titration method and there' s no need to prepare standard volumetric solution. Also, there's no need to calibrate iron sulfate.

It can be connected with TP-16 serial printer to print measuring and calibration data..(Users can buy printer.)

It can store 10 kinds of COD calibration value of mangan and chrome for users.

It can also store 50 mangan COD measuring value and 50 chrome COD measuring value.

The data can be stored, deleted, viewed and printed.
Specifications:
Model
COD-571
COD-572
Range
COD
0~1500mg/L
0.0~100.0mg/L,
100.0~1000mg/L
Electrolysis current
divide
-
10mA/20mA/40mA
Accuracy
Basic accuracy
≤150mg/L: ±8% reading ±1 mg/L;
≥150mg/L: ±8% reading
±2%FS
Repeatability
3% reading
1%FS
Stability
±2% (reading )/15min
-
Measuring Principle
Dichromate colorimetric method
Coulometric titration
Digestion Method
Sealing reflux method
(could dispelling 21 samples simultaneously)
Reflux method
Digestion Temperature
Room-temperature~165ºC
Reflux method
Digestion Time
0~120min
-
Calibration
Two-point calibration
(zero and full scale calibration)
Calibration not need
standard solution
Data Storage
200 data with time-and-date stamp
100 data with time-and-date stamp
View, delete & print
Yes
Display
LCD
Power
AC(220±22)V, (50±1)Hz
Dimension (mm),Weight(kg)
COD-571: 270×280×125, 2
COD-571-1: 330×228×132, 4
300×235×100, 3
Company Information
BIOBASE group, founded in 1999 and been through high and stable development for 15 years, who is now with revenues of one hundred million, 1200 employees in China and abroad offices, 22.4 acres land industry parks and 20000 square meters production base.
The products we manufacture extends to most of the laboratory items and scientific analytical equipments. Our mission is to enable our customers to make the world healthier, cleaner and safer.
BIOBASE group invests in science and technology research, aim to keep impoving products performance and quality as well as develop new products to meet customers wide requirement.
We satisfy our customers by offering comprehensive support, purchase convenience and we are ready to serves more and more BIOBASE users.
BIOBASE group, serving global distributors and its loyal end users, is becoming one of the most important scientific services supplier.
Specializing in:
∗ air protection products
∗ cole chain products
∗ analytical instruments
∗ most of lab and medical products
∗ laboratory furniture,laboratory and clean room construction.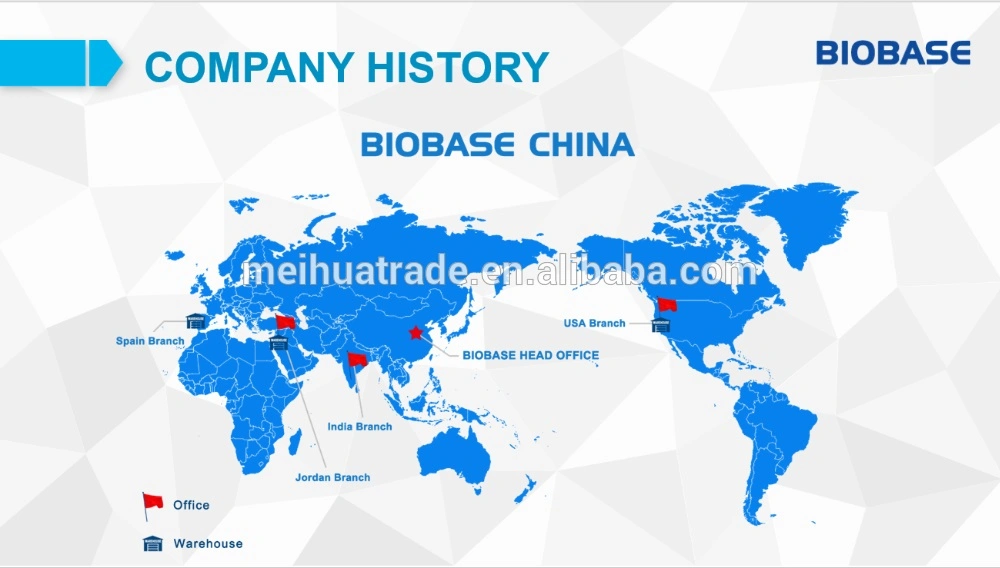 International EXPO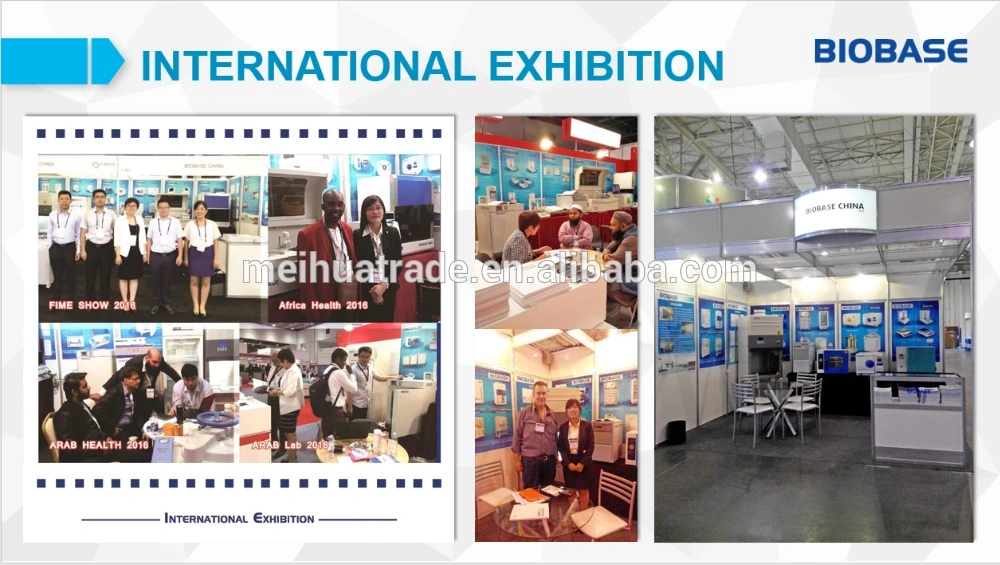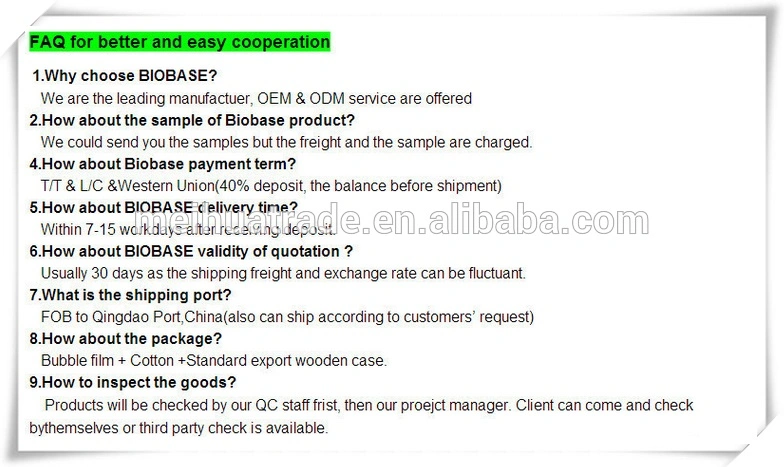 Thanks for your visiting and waiting for your enquiry!