1. Product Description

TCCA's excellent bactericidal performance is a new generation of broad-spectrum, high-efficiency, low-toxic fungicides, bleaches and anti-shrinkage agents. Mainly used for disinfection and sterilization of drinking water, industrial circulating water, swimming pools, restaurants, hotels, public places, families, hospitals, eggs and fish diseases.
It has a killing effect on almost all fungi, bacteria, viruses and spores. It has special effects on killing hepatitis A and hepatitis B virus, and has good disinfection effect on sexual viruses and HIV. It is safe and convenient to use, and the product can be widely used. In food, dairy products, rice seed treatment, fruit preservation, fiber bleaching, wool shrinkage prevention, daily chemical bleaching, wood mildew papermaking, rubber oxidation and battery materials.
Item
Specification
CAS NO.
87-90-1
Molecular formula
C3Cl3N3O3
UN No.
2468
Moisture
≤0.5%
Avail. Chlorine
≥56%, 50%, 45%, 30% or customized
PH (1% Solution)
2.6-3.2
Appearance
powder 99.99% purity
Package
Plastic bag: 0.5/1/5/25/1000kgs
Plastic drum: 1/5/10/15/20/25/50kgs
Carton drum/box: 12/20/25/ 50/1000kgs
2. Main products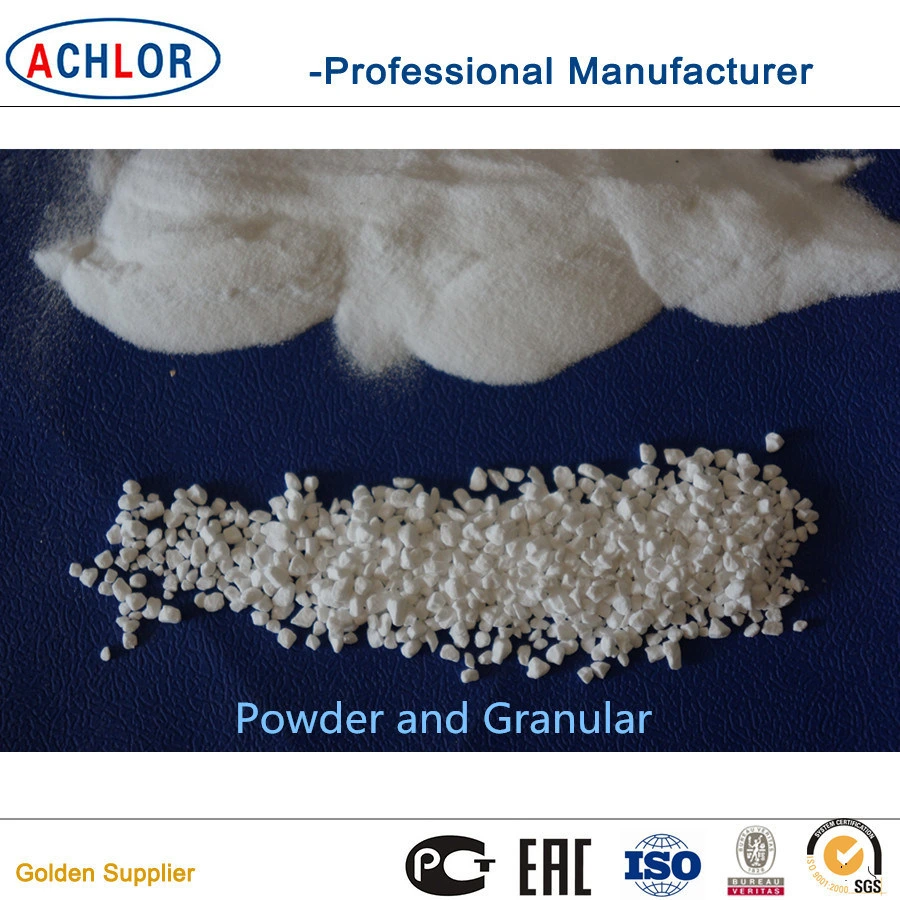 3. package & transportation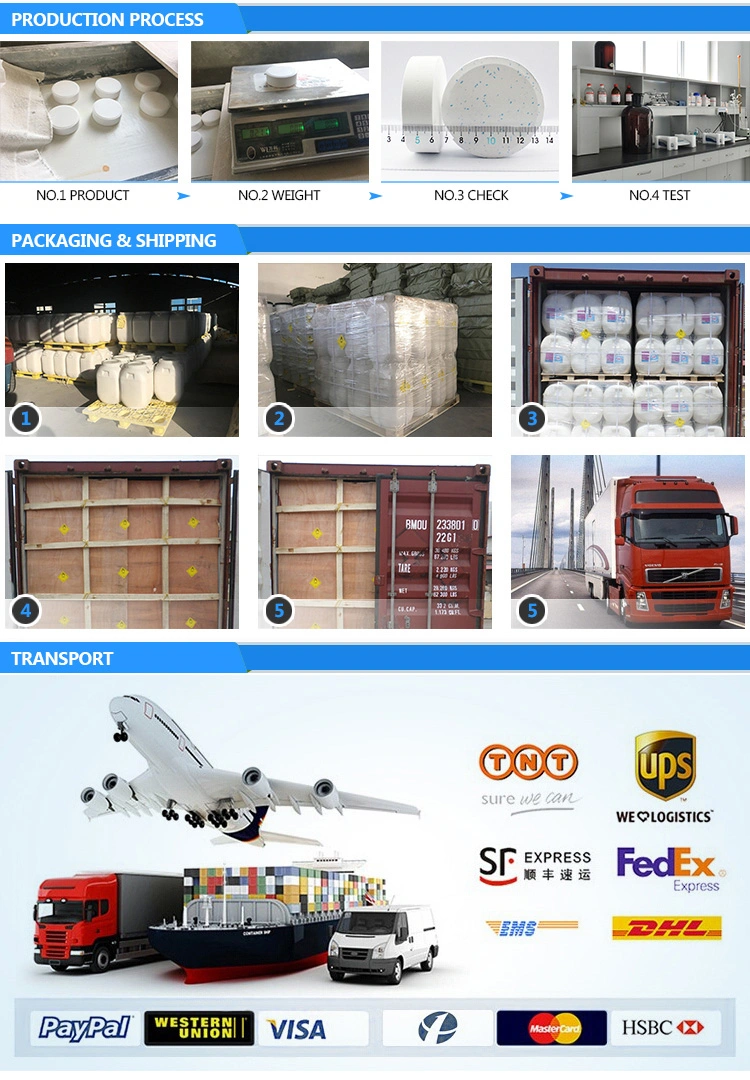 4. Application
A. Trichloroisocyanuric acid(TCCA) can be used in water treatment, especially in swimming pool water treatment, drinking water treatment, algae removing of industrial circulating water, treatment of industrial or city sewage, disinfection of petroleum well drilling slurry and sewage and producting of seawater cells.
B. Trichloroisocyanuric acid(TCCA) can be used in dishware disinfection, preventative disinfection of houses, hotels and public places, hygiene and disease control in hospitals, and environment disinfection in fish, silkworm, livestock and poultry feeding places. Trichloroisocyanuric acid(TCCA) also can be used in fruits and vegetables disinfection and preservation .
C. Trichloroisocyanuric acid(TCCA) can also be used in textile cleansing and bleaching, wool shrink resistance, paper insect resistance, and rubber chlorination, etc.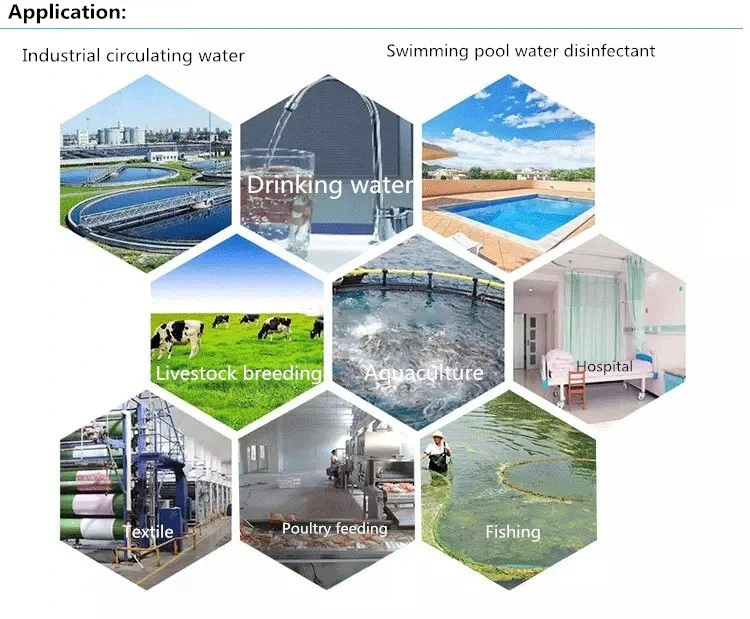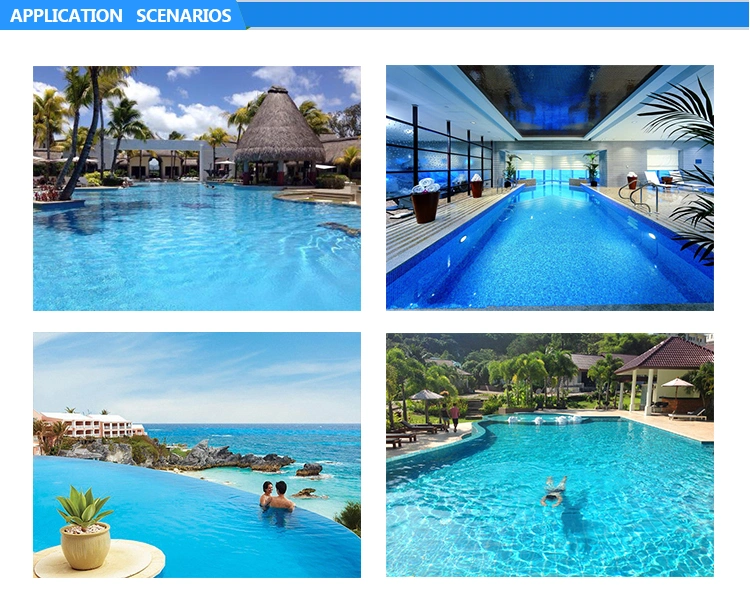 5. Company profile
Our company has two factories, one is ACHLOR DONGE LTD. which is built in the year 2007, it covers an area of 20000 square meters, the other is ACHLOR CHEMICAL LTD., it covers an area of 60000 square meters, we merged this factory from our competitor in the year 2012. With more than 10 years experience, we are a leading company in the production of disinfection for swimming pool water treatment and industrial water treatment. As a pure manufacturer, we focus on only two products: Trichloroisocyanuric acid(TCCA) and Sodium dichloroisocyanurate(SDIC) with various shapes as powder, granular, 200g tablet, 20g tablet, 3g tablet, 2g tablet and so on, it can be 90%, 85% 80%, 60%, 56% chlorine concentration or customized. We do both domestic market and abroad market and built great reputation all around the world.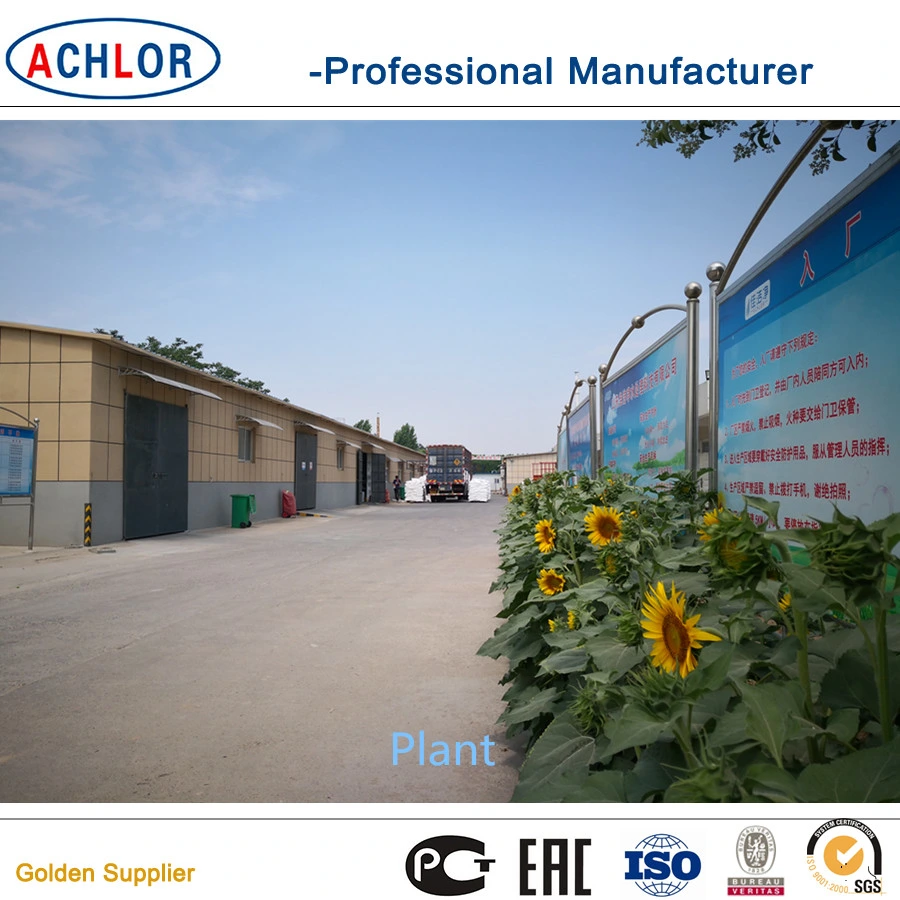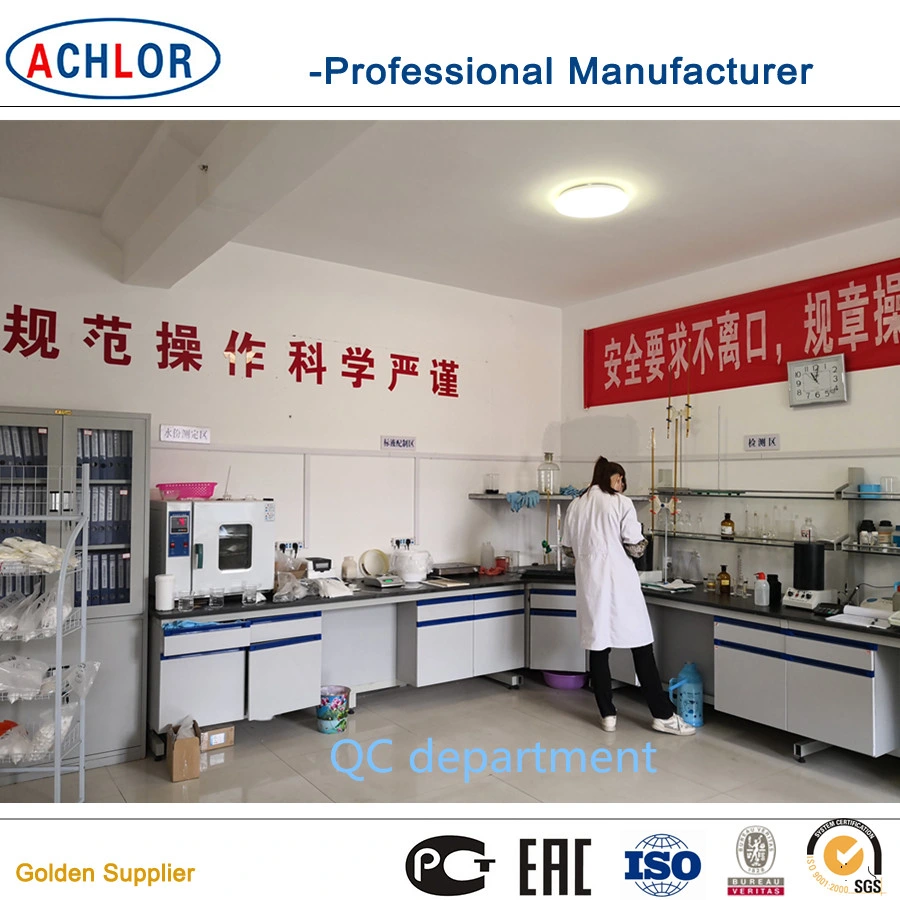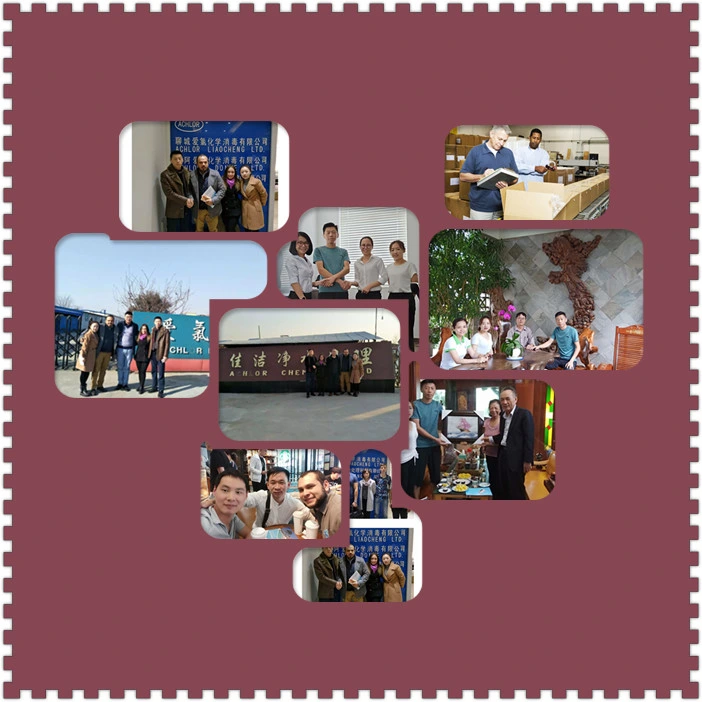 7. FAQ
Q:Are you a factory or trading company?
A:We are a manufacturer with two factories. It is located in Liaocheng city, Shandong provice. We have clients from both at home and abroad, you are warmly welcomed to visit us!
Q:ls it possible to custom the labels with my own design?
A:Yes, you just need to send us your drawings or artworks.
Q:How does your factory control quality?
A:Quality is priority, we always test every batch from production to delivery at least three times. Our factory has got ISO certification.
Q: Which is your loading port?
A: Usually is Qingdao or Lianyungang.
Q:How can you quote a price Do you need any details?
A:We are quote based on Product name, Packing type, and Order quantity.

Q:What's your payment term?
A:We usually request 30% T/T in advance, 70% paid against B/L copy.

Q:How about the delivery?
A:We usually promise delivery within 30 days after order confirmed, in special conditions, within 30-45 days.
8. Contact us