Factory Price Flow Cell Semi Automatic Blood Chemistry Analyzer Fast Chemistry Analyzer BS-380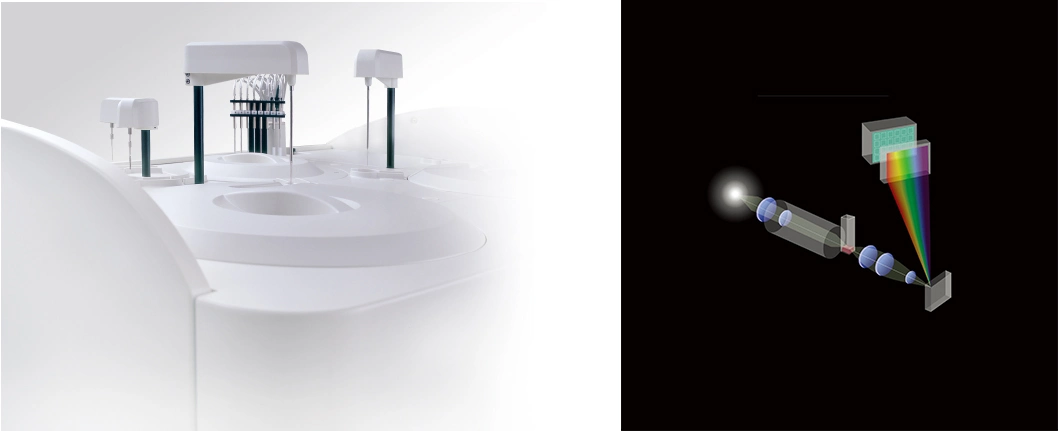 Performance
Dynamic and real-time display of running status
Running status of reagent tray, sample tray and reaction tray
Real-time monitoring of reagent residual volume
Real-time diagnosis of system working status
Flexible and convenient software function
Template Modifying Software
Flexible to dene various report templates for laboratory, and easy to import new template from Mindray or other users.
Monitoring of various Samples
It is method to perform continuous glucose monitoring in subjects with impaired glucose tolerance or other multiple samples monitoring.
One-key STAT function makes it easy to perform an emergency test for operator.
Original reaction data record
Real-time monitoring of reactions
Simultaneously display reaction curves under primary and secondary wavelengths
Detailed profifile of alert messages
Mindray Building, Keji 12th Road South,
High-tech Industrial Park, Nanshan, Shenzhen 518057, P.R. China
Mindray is listed on the NYSE under the symbol"MR"
P/N: ENG-BS380-21285x8-20130303
Multi-functional sample tray
Can be programmed into 5 virtual sample disks
Primary tubes and various sample cups can be used
Automatic dilution of high concentration sample
Internal sample bar code reader (optional)
Multi-functional sampling probes
Interior and exterior probe washing
Probe depth adjusted automatically
Reaction tray
Test sequence optimization
150 μL minimum total reaction volume
Contains 72 reaction cuvettes
Maintenance free heating system
Washing station
High-tech washing station to ensure
accurate results and valid diagnostics
Concentrated detergents to reduce carry-over
8-step auto washing station
High performance mixer design
High precision mixer station to ensure excellent
Standardized mixing procedures
Separate mixer for individual reaction steps
Refrigerated reagent tray
58 reagent positions for R1, R2
24 hour non-stop cooling with Peltier element
Ready-to-use liquid stable reagents
Internal reagent bar code reader (optional)
Mindray solution for clinical chemistry
After more than 10 years of research and development on reagents, Mindray can now provide 48
parameters of dedicated reagents(more than 17 others are coming), covering hepatic, renal, cardiac,
lipids, diabetes, pancreatitis, inorganic ions and immunalassays, etc.,together with original calibrators
with metrological traceability as well as controls for BS-380 chemistry analyzer
Original Calibrators with traceability:
Reference Method (Certied by 'Joint Committee for Traceability in Laboratory Medicine' (JCTLM))
International Federation of Clinical Chemistry and Laboratory Medicine (IFCC)
National Institute of Standards and Technology(NIST)
Centers for Disease Control and Prevention (CDC, USA)
American Association for Clinical Chemistry (AACC)
Institute for Reference Materials and Measurements (IRMM) standards
National Institute of Standards and Technology (NIST) standards
World Health Organization (WHO) standards
Japan Committee for Clinical Laboratory(JCCLS) standards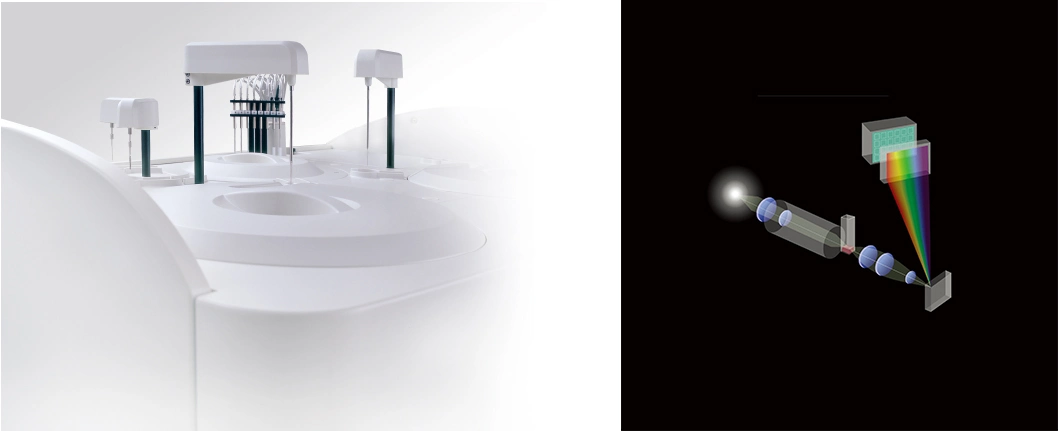 Technical Specifications

300 tests / hour, up to 450 tests / hour with ISE

Internal Bar Code Reader (optional):

Used for sample and reagent programming;

applicable to various bar code systems

including Codabar,ITF,Code128,

Code 39,UPC / EAN,Code 93.

Bi-directional LIS interface

Sample Volume

Absorbance photometry, Turbidimetry

Sample tray

40 sample positions.

Reagent tray: 60 positions in refrigerated compartment (2~8˚C)

Reagent volume: R1: 150~350μl, step by 1μl;

R2: 20~200μl, step by 1μl;

Sample cup type

Micro cup & test tube

Reaction rotor: Rotating tray, 72 cuvettes with automatic washing

Cuvette: Optical length of 5mm

Operating temperature: 37˚C

Temperature uctuation: ±0.1˚C

Mixing system: Integrated mixers system

Windows® XP Professional/Home SP2 or above

Windows® Vista Home/Business, Windows® 7

Interface

Working Conditions

Power Supply: AC 100~240V, 50 / 60Hz, 1000VA

Water consumption: 10L/hour

Dimension

990mm x 693mm x 1135mm (WxDxH)

Weight