Hematology Analyzer Combo With Chemistry Analyzer Diluent Hematology Analyzer Price Edan H30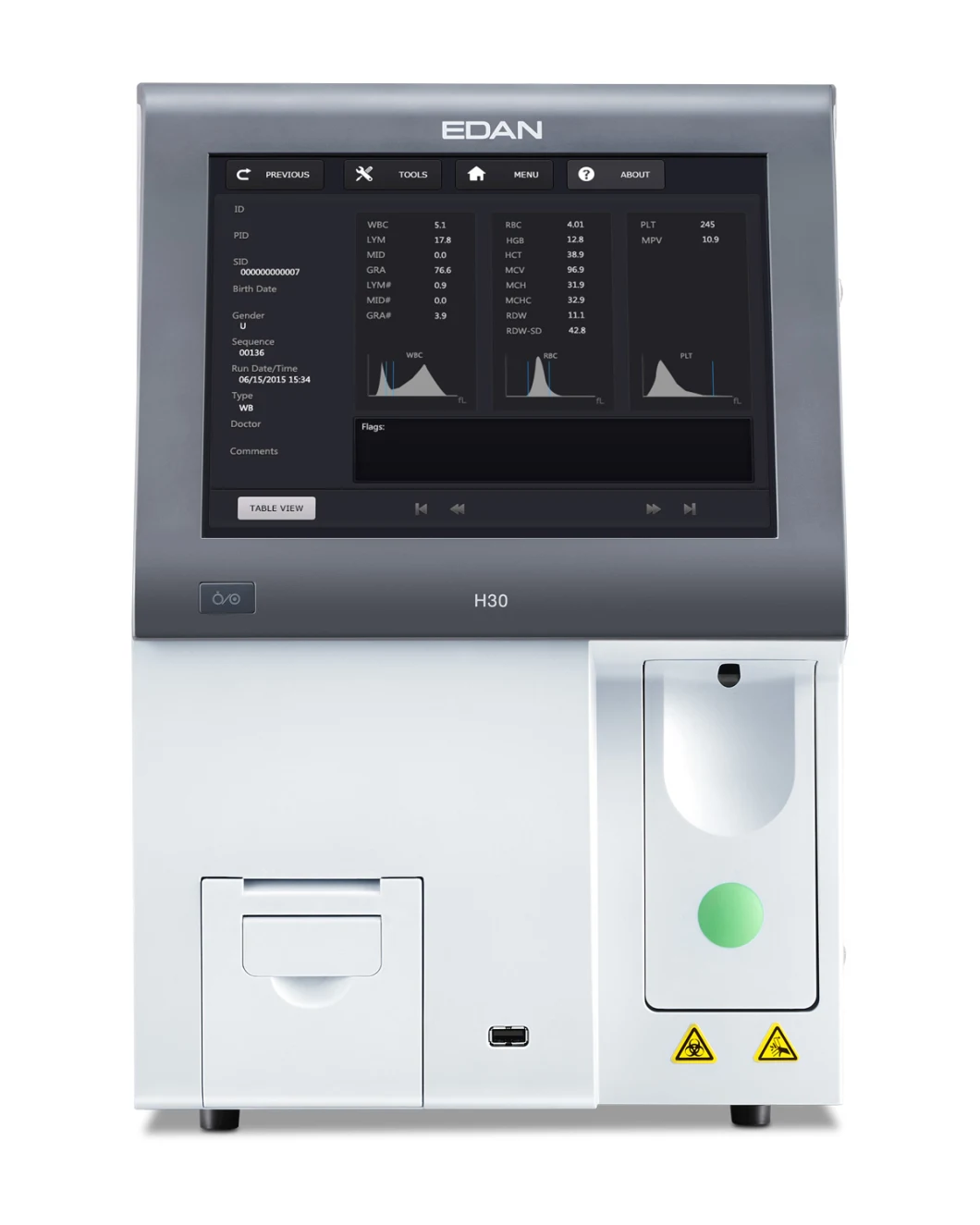 Less Reagent Consumption
At least 50% lower than other competitors
•
10L diluent can support around 650 tests
•
Reagent consumption is a very sensitive issue to end-user side.
Cost per test is defifined by reagent consumption on each cycle
as well as on maintenance, For profifit-wise, higher reagent
effificiency comes with higher profifit per test.
•
Maintenance for analyzers between different system
platforms and brands differ variably.
•
Daily, weekly, monthly and annually maintenance is
the popular maintenance requirements.
•
But we, only require for weekly and annually base
maintenance, which is also an extremely simple
and cost effective maintenance list.
•
Small sample volume makes it ideal for pediatric samples
•
Small reagent consumption with highest reagent effificiency
•
Minimum maintenance requirement and diffificulty ever
•
Excellent performance with satisfying reliability and stability
Outstanding Flagging System
Test result provides two type of alarms-both Pathology and Morphology.
The exclusive feature, only we can support such detailed and outstanding flflagging system.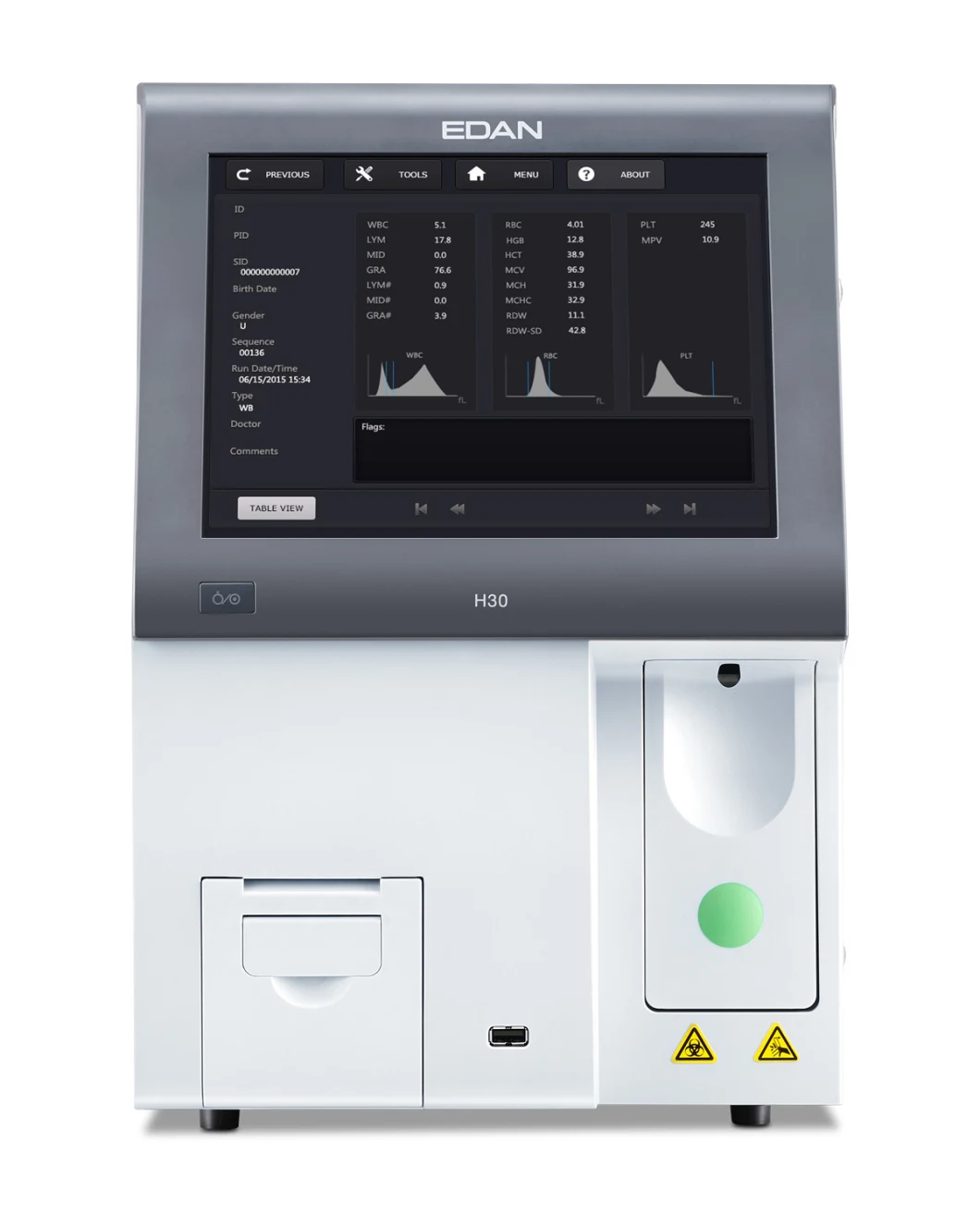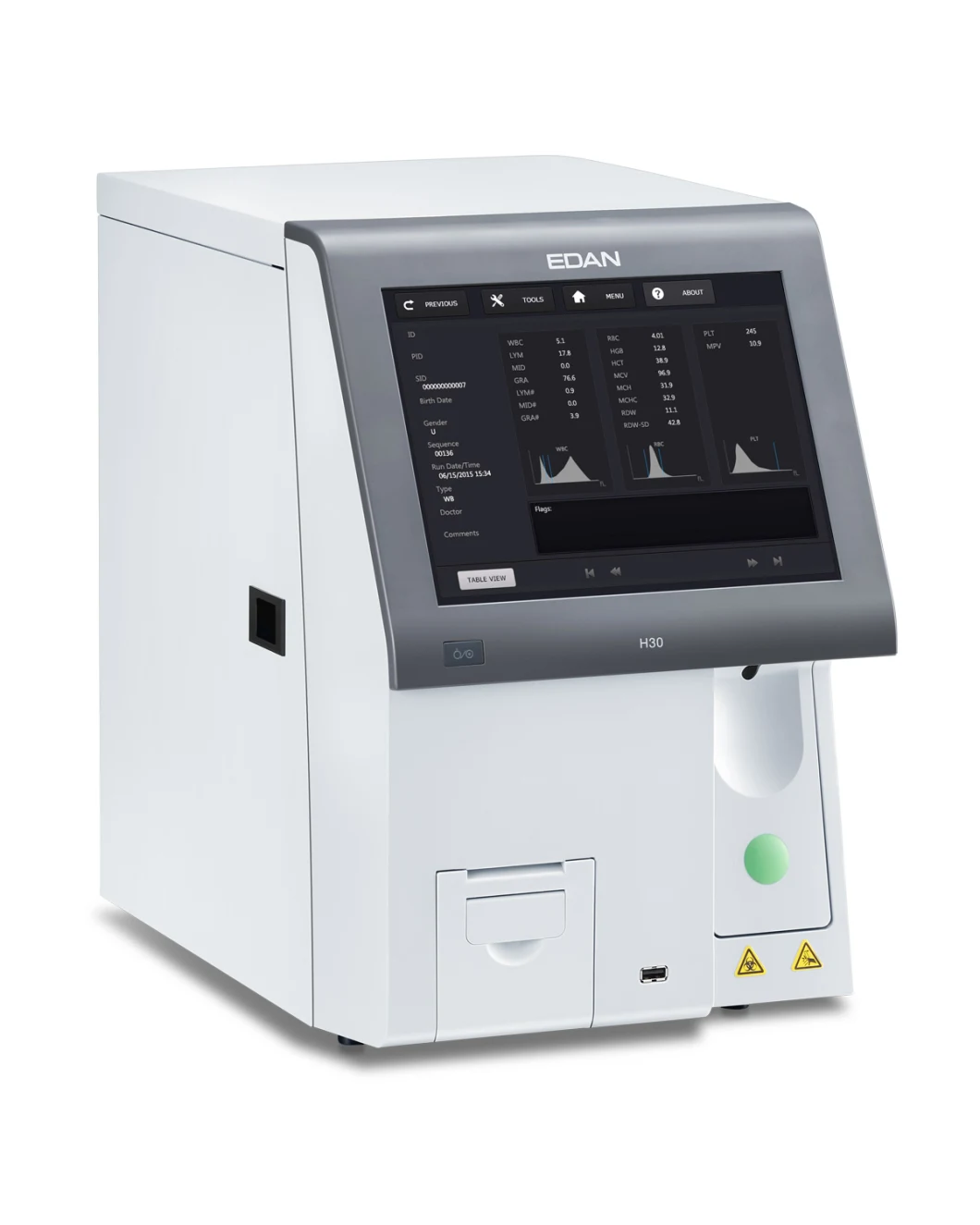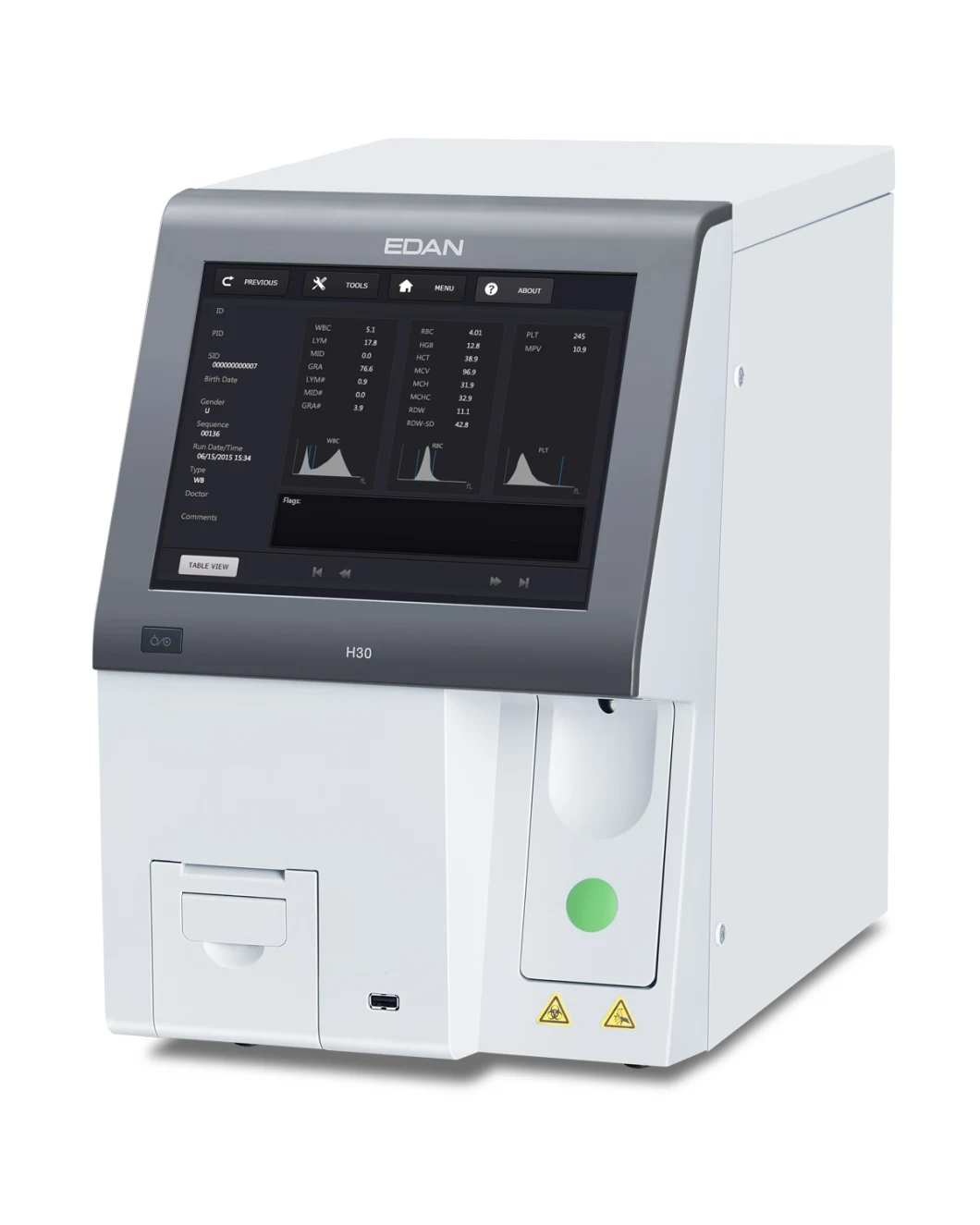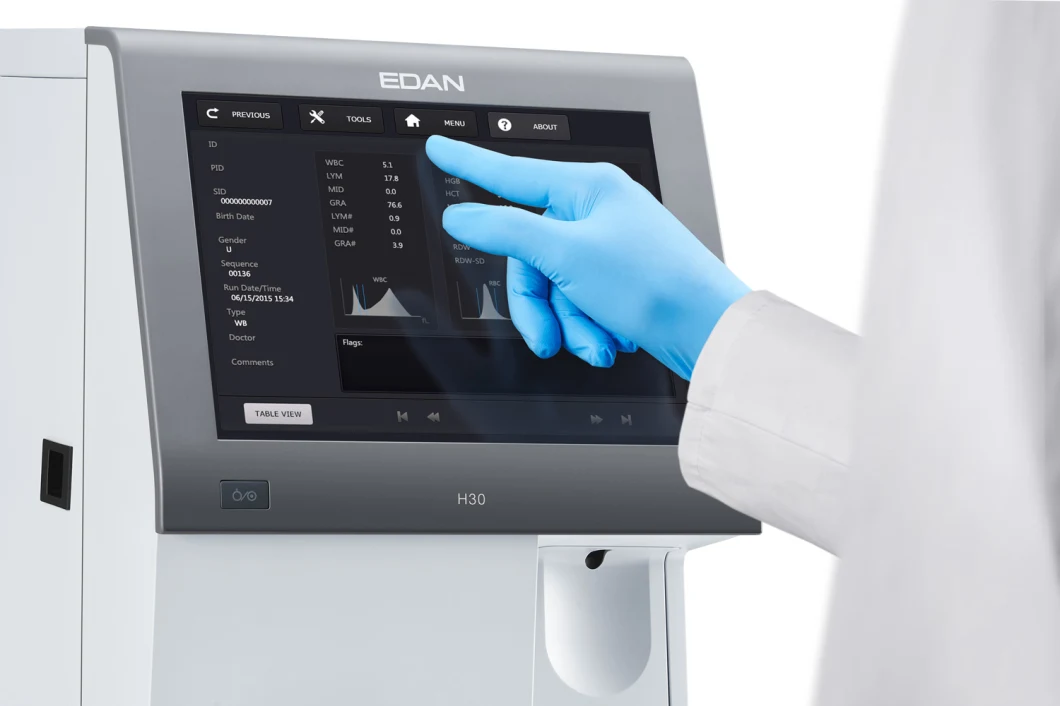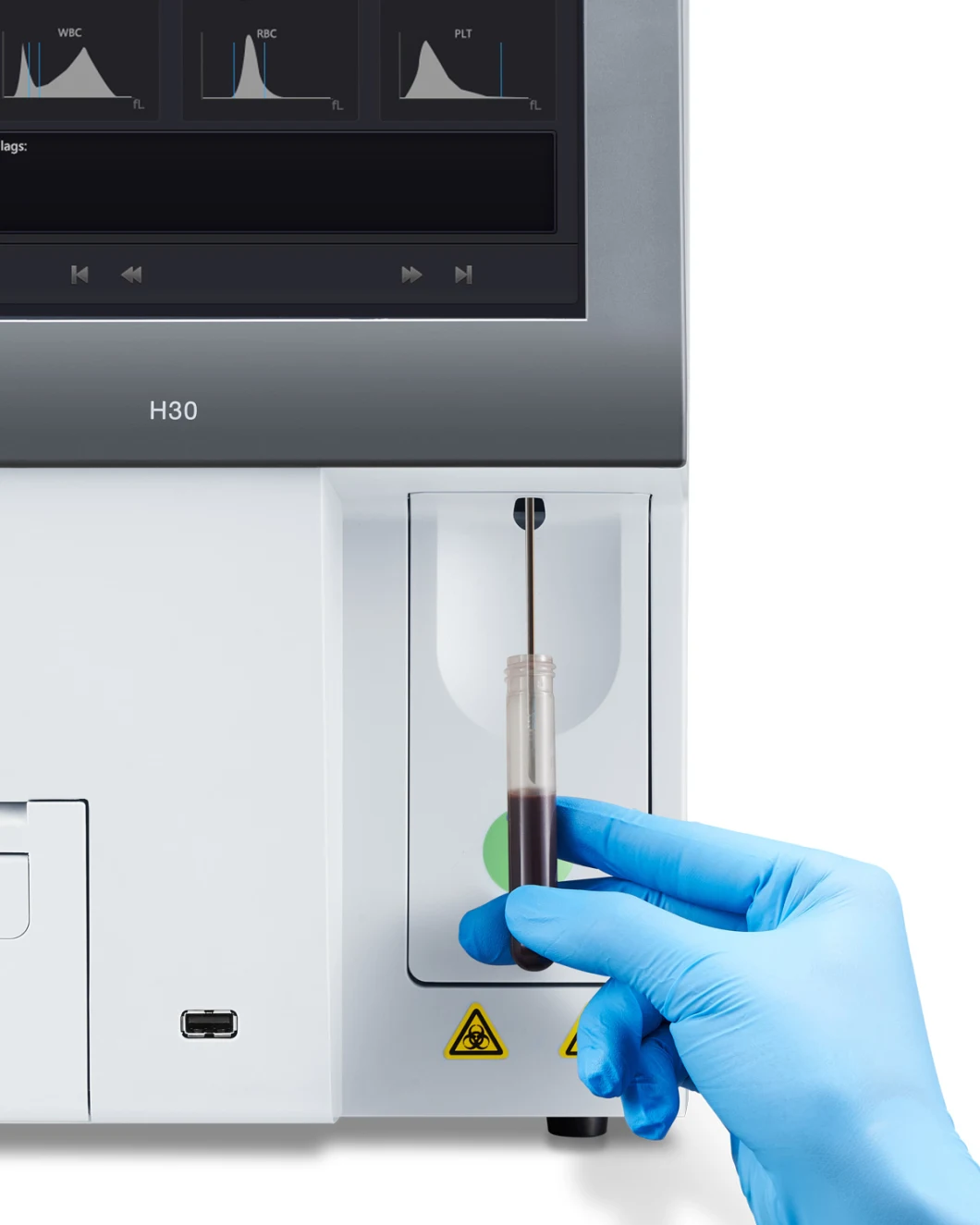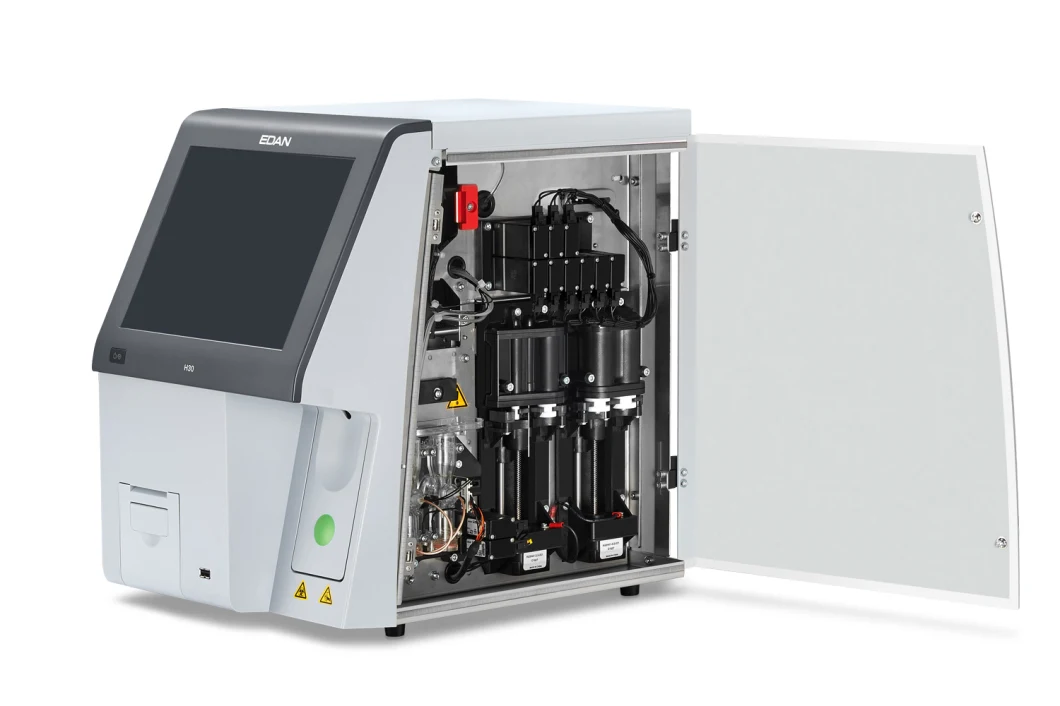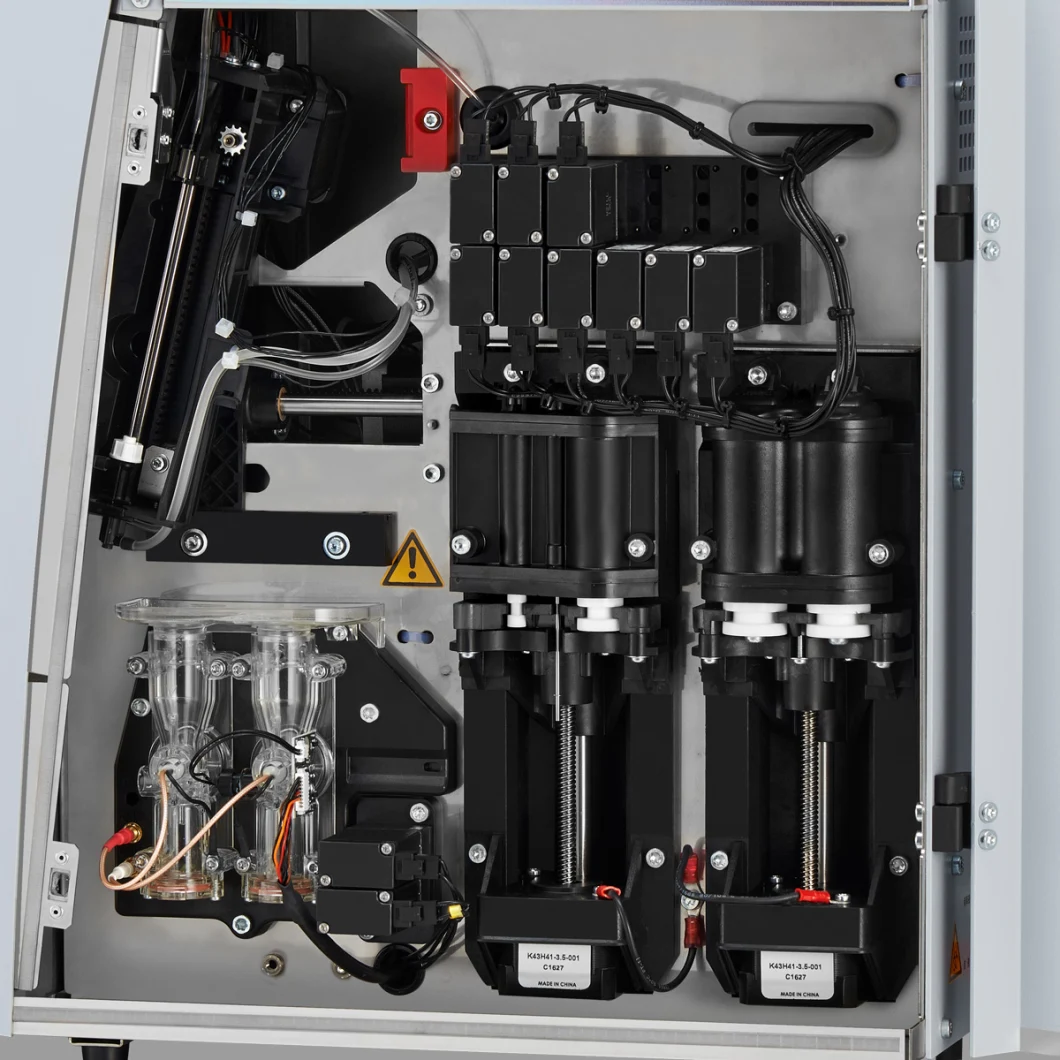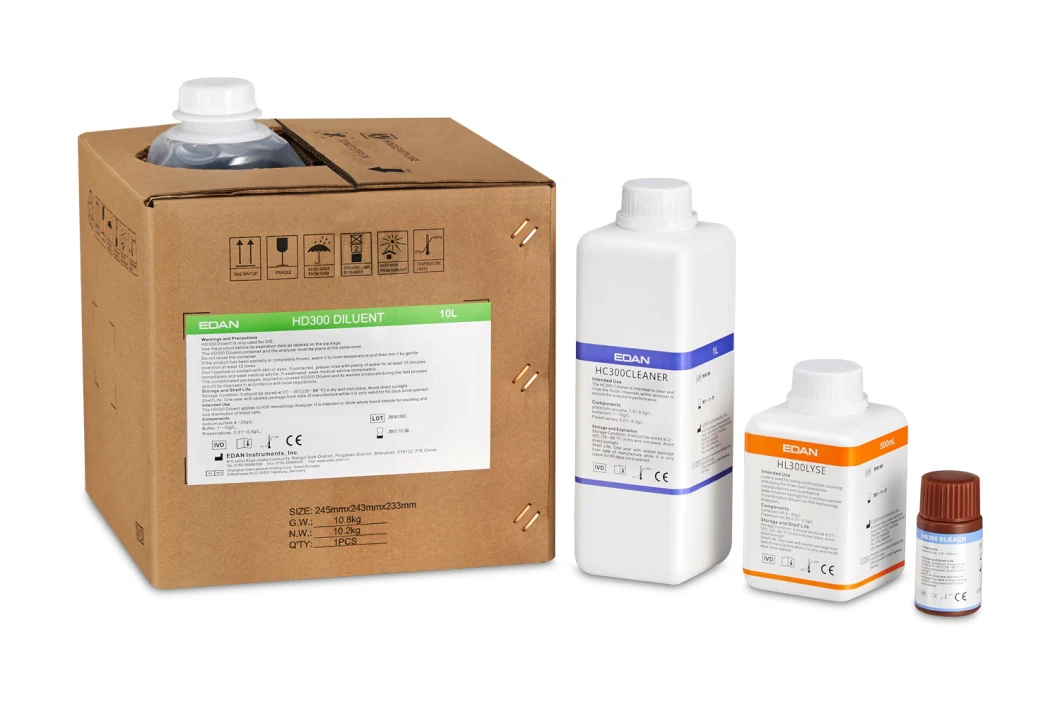 Electrical impedance method for cell counting and cyanide free lyse for hemoglobin measurement

WBC, LYM#, MID#, GRA#, LYM%, MID%, GRA%,RBC, HGB, HCT, MCV, MCH, MCHC, RDW-CV, RDW-SD, PLT, MPV, PDW, PCT, P-LCR, and 3 Histograms for WBC, RBC and PLT

Up to 60 samples per hour

9.6μL for whole blood mode ; 20μL for predilution mode

10.4 inch TFT color touch screen

35,000 files including demographics, results and histograms, 12 QC files (100 data per file)

Built-in thermal printer, various print-out formats; external printer optional

Mouse and keyboard, connected by USB port

5 x USB Port, LAN

Temperature: 18°C~32°C ;
Humidity: ≤80% ;
Air pressure: 70 kPa~106 kPa

Depth (430 mm) x Width (275 mm) x Height (406 mm)

<15kg