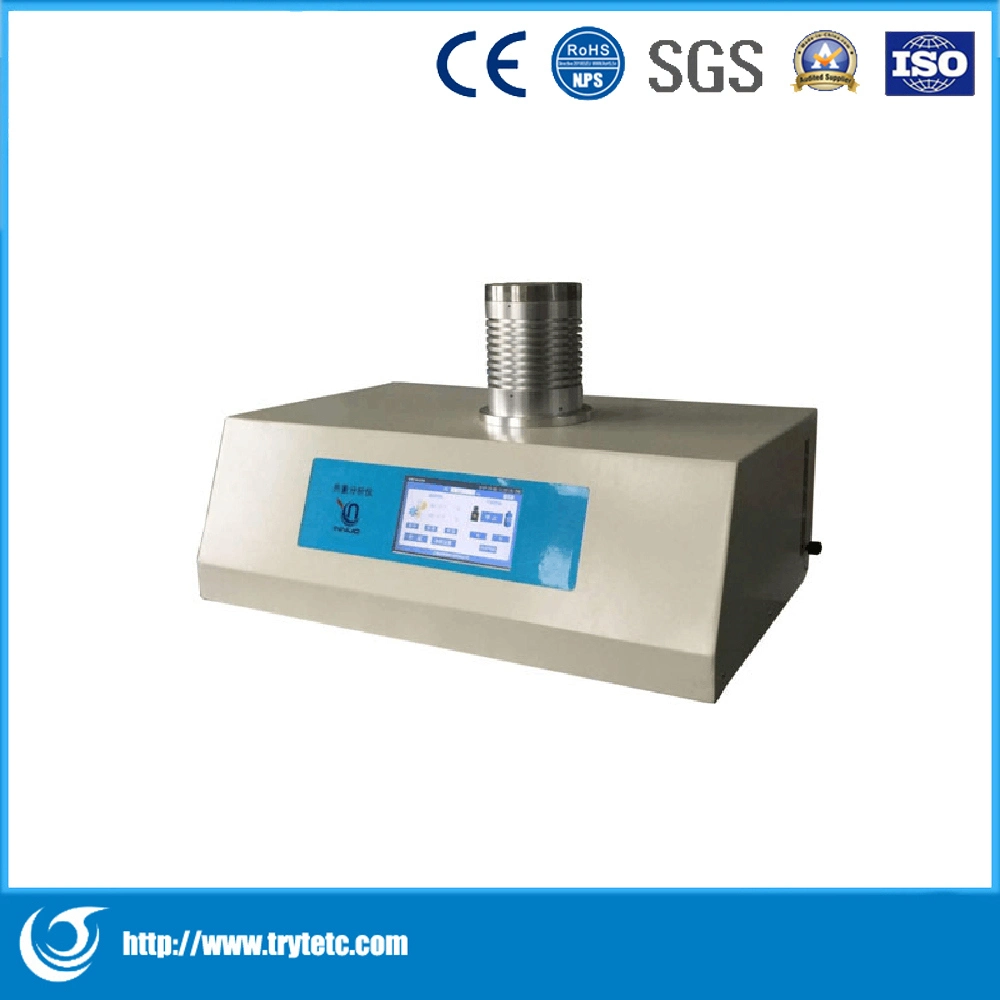 Thermogravimetric Analysis/TGA/Laboratory Instruments/Analytical Instruments
Feature:
1)Widescreen touch structure of industrial level, display information is rich, including the set temperature, sample
temperature, oxygen flow rate, nitrogen flow, thermogravimetric signal, all kinds of switch state, the flow rate to zero.
2) USB communication interface, strong commonality, reliable communication don't interrupt, support the restore
3)Furnace body structure is compact, arbitrary adjustable cooling rate.
4) Improved the installation process, all adopt mechanical fixed way, the sample support bar flexible replaceable, convenient
different customers' needs.
5) Two way air flow control, switching speed, stable time is short.
6) With standard sample, convenient customer constant temperature correction coefficient
7) The software adaptive resolution computer screen, the software automatically according to the computer display screen
size to adjust the curve. Support notebooks, desktops; Support the Win2000, XP, VISTA, Windows 7 operating system
8)Support user programming procedures, to achieve automatic measurement step. Software provides dozens of instructions,
the user can according to your own measurement steps, and combined the instruction, and save. Complex operation is
simplified into a key operation.




Range of application:
Thermogravimetric analysis (TG, TGA) is in the process of heating and constant temperature or temperature, observe
the quality of the samples, along with the change of temperature or time objective is to study the thermal stability
of materials and components. Widely used in plastics, rubber, coatings, pharmaceuticals, catalysts, inorganic materials,
metal materials and composite materials in various fields of research and development, process optimization and quality
monitoring. Measurement and study the following characteristics: thermal stability, decomposition, adsorption and desorption,
oxidation and reduction, a quantitative analysis of ingredients, additives and fillers, moisture and volatile matter and
reaction kinetics
Software Interface: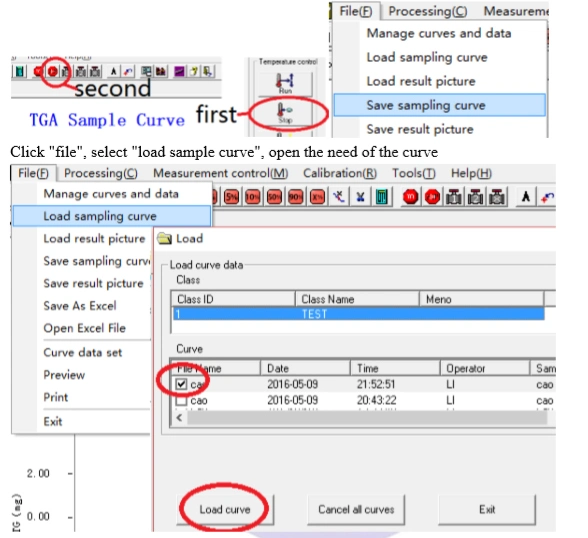 Specification:
Temperature range

At room temperature to 1450 ºC

The temperature resolution

0.1ºC

Temperature fluctuations

±0.1ºC

Heating rate

0.1~80ºC/minAny optional

Temperature control mode

PIDTemperature control

Balance measurement range

10g

Thermogravimetric resolution

0.1μg

Constant temperature time

0~300min

Set arbitrary

Atmosphere control

Nitrogen, oxygen, two lines of gas control

The power supply

AC220V

50 Hz or 60 H

Or custom
Packing: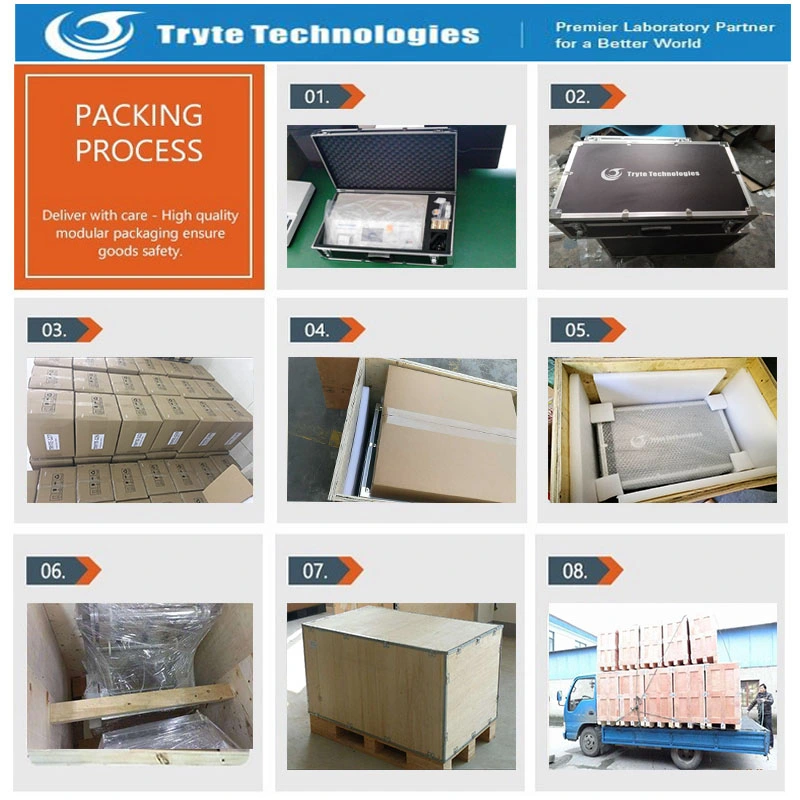 Company Information:
As a diversified manufacturer of high-tech products, it was founded in 1999, and devoted to the products, sales and technical service for various industries and fields like Energy analysis instrument, Oil, coal, steel, and geology; medical analysis and application instruments, biochemistry analyzer, elisa reader, blood analyzer,and urine; as well as laboratory application instruments,autoclave/sterilizer,freeze dryer, incubator,drying oven,balance,ICP,DRS,HPLC,gas chromatography,and spectrophotometer,meanwhile,TRYTE Technologies integrated and purchased some companies of PCB board, highway instruments at home and abroad. Our company has become the "one stop" instrument procurement service provider worthy of the name.
TRYTE technologies (TRYTE) mainly sell products by selling direct to customer, but also through distributors, resellers and manufacturer representatives, telephone sales and e-commerce sales, customers cover all over 80% of the world's countries and regions.TRYTE have solutions with rules adaptability according to the specific requirements of the design, from the instrument to some laboratories or departments.Whichever kind of solution you choose, you can fully trust it, because it is proved from 100, 00 successful results, leading development process, and decades of actual certification experience.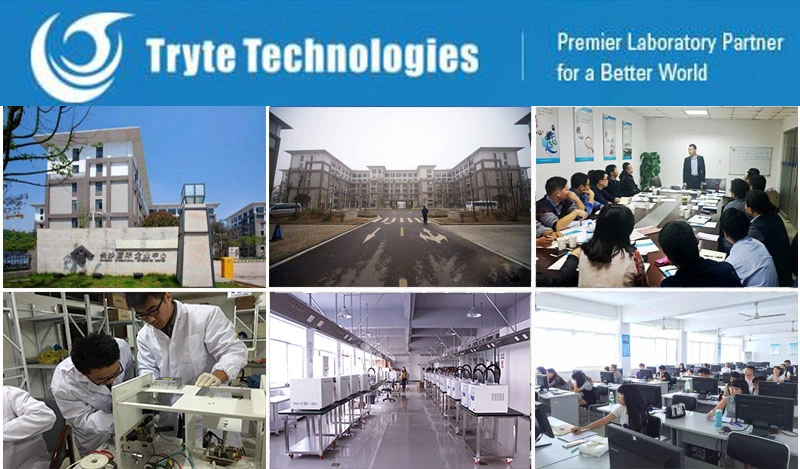 Why choose us?
1. We supply high quality products with reasonable price.
2. We are the professional manufacturer;
3. Advanced production machine;
4. Strict quality control system;
5. Ten people research&develop team;
6. We have professional sales team;