Antibody IgM IgG blood repid test cassette
New developped
As it spreads more widely around the globe, scientists are starting to use a powerful new tool: a blood test that identifies people who have previously been exposed to the virus. This kind of test is still under development in the United States, but it has been rolled out for use in Singapore and China.
1. Fast: get the result in 15 mins.
2. High sensitivity and specificity.
3. Simple to use.
4. Accurate and reliable.
5. Store at room temperature
| | | | |
| --- | --- | --- | --- |
| IgM Ab rapid test | WB/S/P | cassete | 1T/box20T/box, 50T/box |
| Ab rapid test | WB/S/P | cassete | 1T/box20T/box, 50T/box |
| Ab rapid test | WB/S/P | cassete | 1T/box20T/box, 50T/box |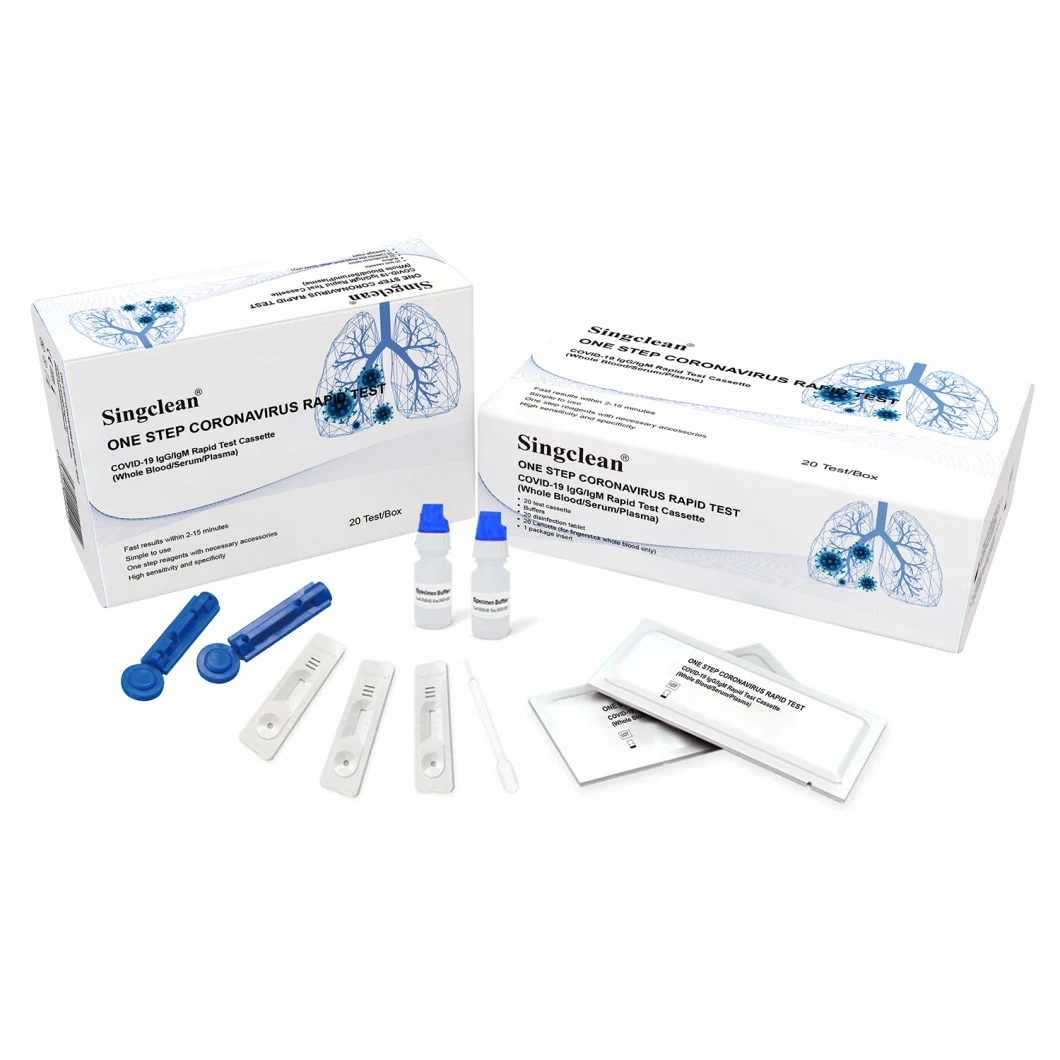 MATERIALS SUPPLIED
20 or 50 sealed pouches each containing a test cassette, a dropper and a desiccant
Buffers
1 package insert
1 disinfection tablet
1 Lancets (for fingerstick whole blood only)
MATERIAL REQUIRED BUT NOT PROVIDED
1. Centrifuge (for plasma only)
2. Timer
3. Heparinized capillary tubes and dispensing bulb (for fingerstick whole blood only)
STORAGE AND STABILITY
The kit can be stored at room temperature or refrigerated (2-30°C). The test device is stable through the expiration date printed on the sealed pouch. The test device must remain in the sealed pouch until use. DO NOT FREEZE. Do not use beyond the expiration date.

Features & Benefits
• Fast results as soon as 2-15 minutes
• Facilitates patient treatment decisions quickly
• Simple, time-saving procedure
• Little specimens, only 5 μL of serum/plasma or 10 μL of whole blood specimens
• All necessary reagents provided & no equipment needed
• High sensitivity and specificity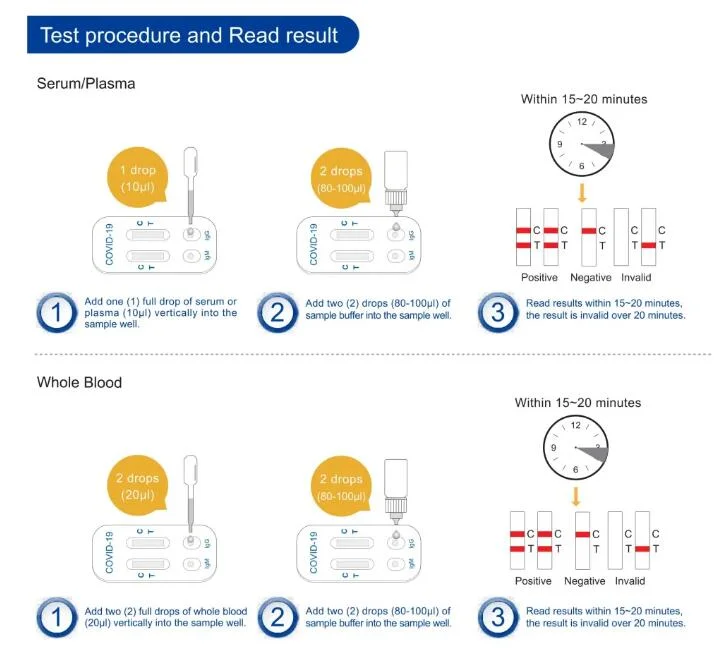 Certifications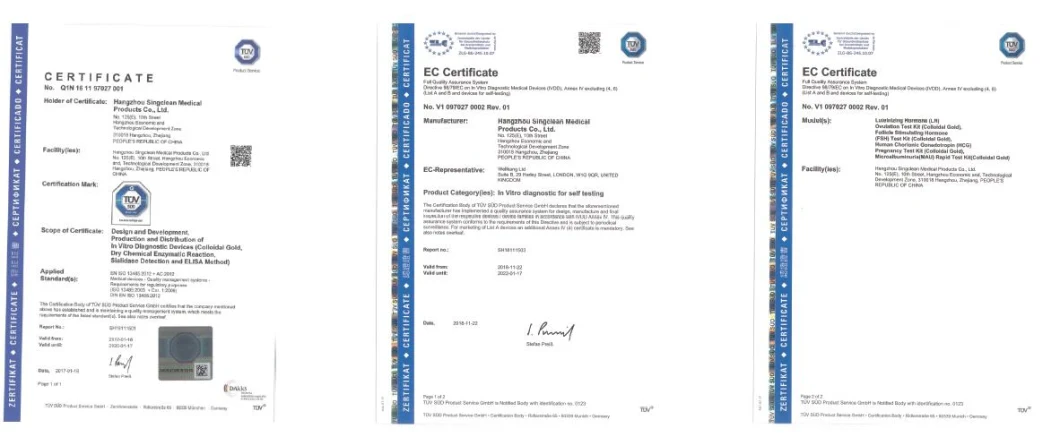 Factory Site

Company Information
Hangzhou Singclean Medical Products Co., Ltd., established in 2003 with registered capital of RMB 80 million Yuan, is a national high and new technology enterprise. Singclean Medical manufacturing site covers the construction area of 17,000 m2, including producing tract 13,200 m2, class C cleanroom 2,300 m2, class B cleanroom 300 m2, class A cleanroom 60 m2.
Singclean has fully established and strictly operated the quality management system for In-vitro Diagnostic Reagents Products, to ensure the company has the capability to consistently provide customer with products/services which meet the requirements of customer and regulatory, and is committed to continual improvement of the system so as to improve customer satisfaction.