Blood gas Analyzer Eletrolyte Analyzer for Hospitla/ Clinical/ Labs MSLEA10

Model NO.:MSLEA10
MOQ: 1 Unit
Packing: Standard export Packing
Contact Cynthia for more details.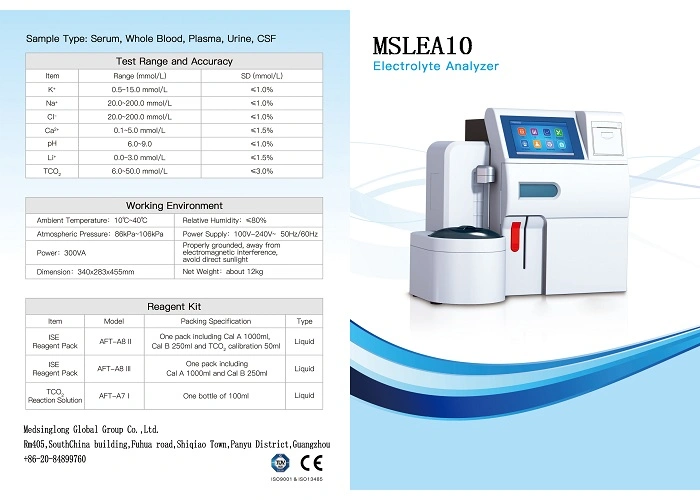 Features about our Electrolyte Analyzer MSLEA10

*Throughput: 60 samples/hour
*Principle: ISE(Ion Selective Electrode)
*5.6 inch touch screen
*Auto sampling, washing, calibration
*Low reagent consumption
*Maintenance -free electrodes, 12 months lifespan
*Auto-print and manual print
*CE marked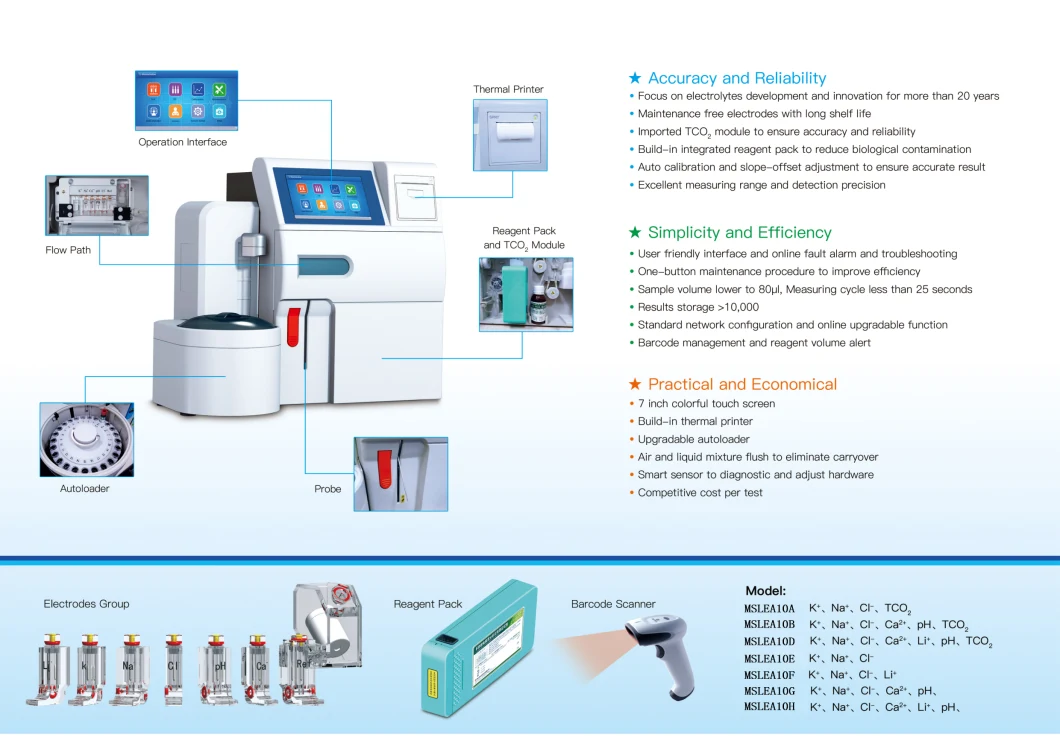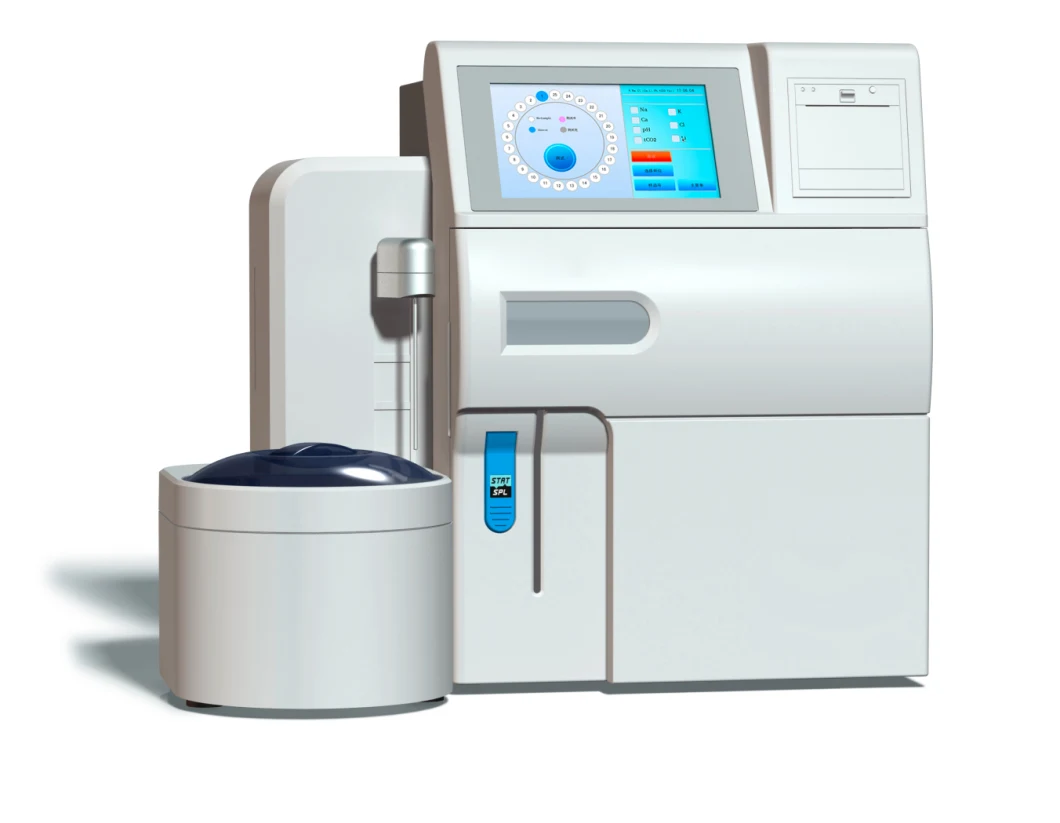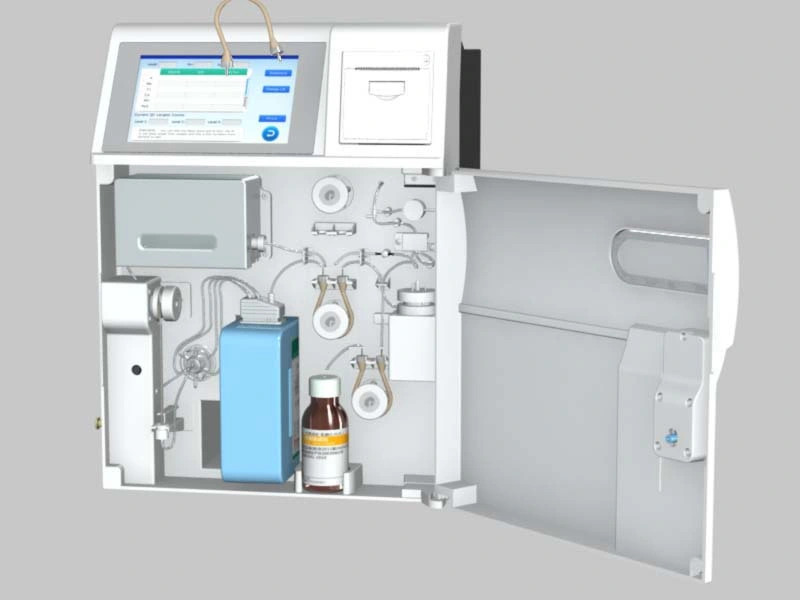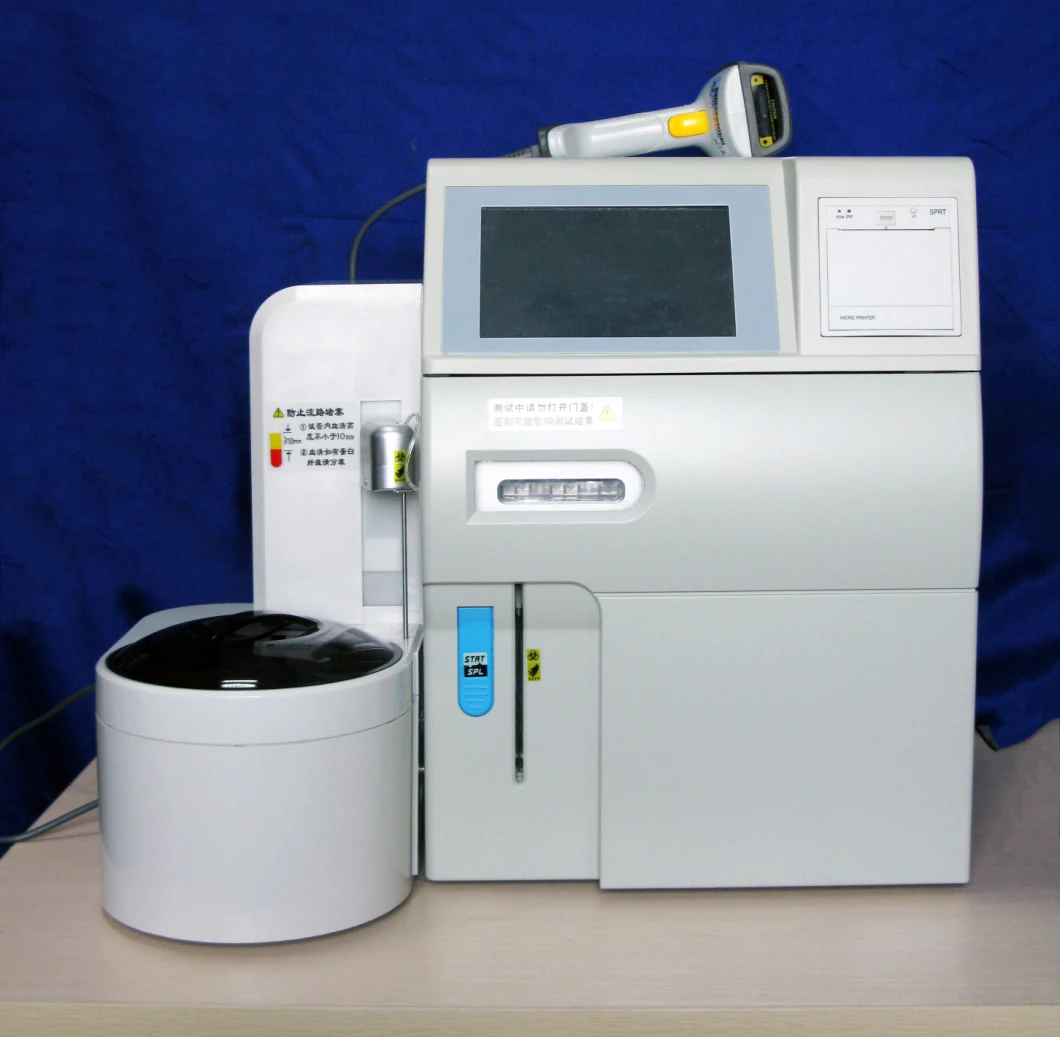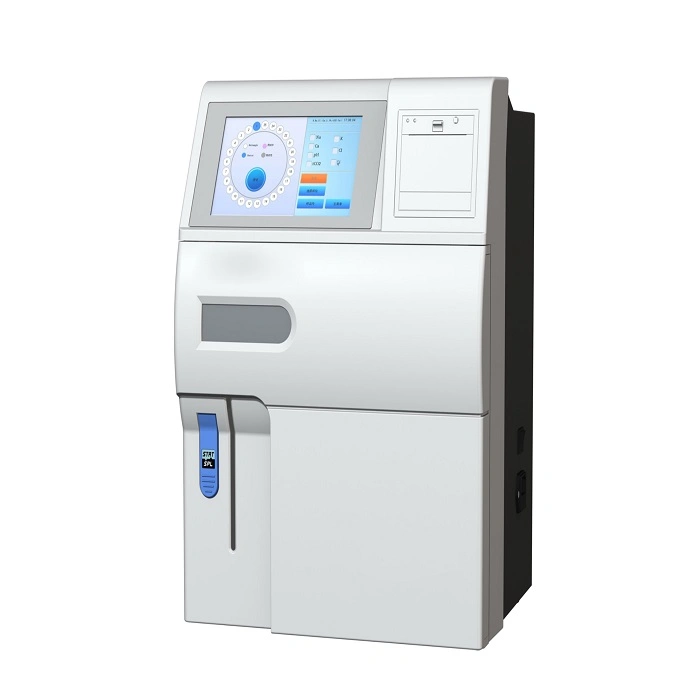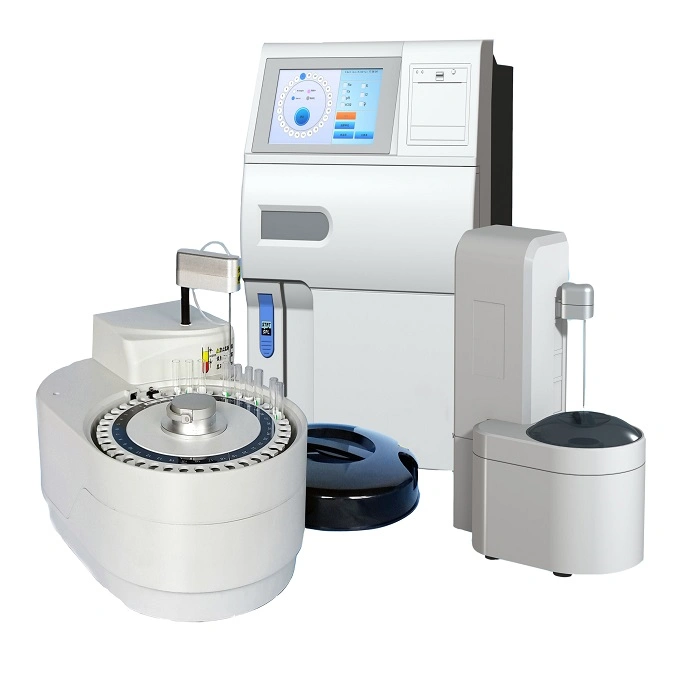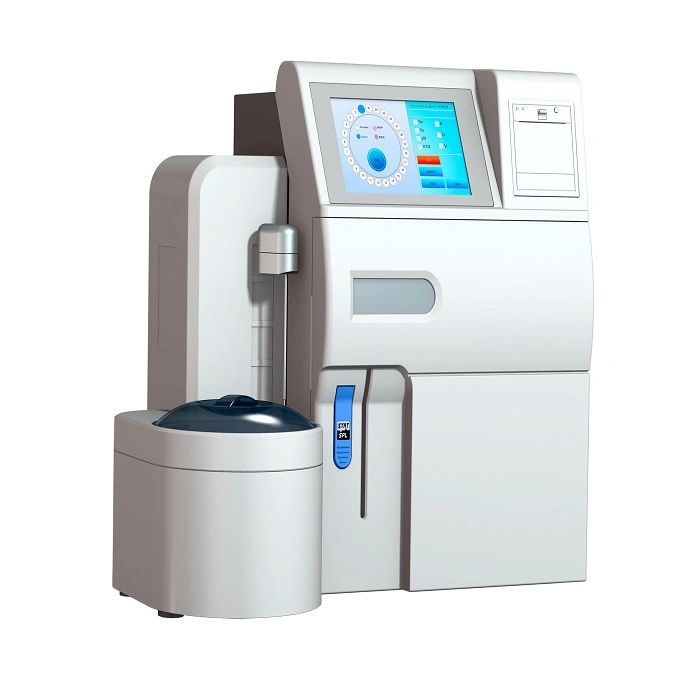 Standard Configuration includes:

P/N

Description

Quantity

01.01.300300

Main unit (AC 100-240V)

1

K/Na/Cl/Ca/pH Electrode set for K-Lite5; K/Na/Cl Electrode set for K-Lite3

1

99.01.000004

User manual (installation record form x 2)

1

99.01.000028

Service manual

1

99.01.200000

Qualification Card

1

15.10.000002

Internal Thermal Printer

1

Standard Accessories Kit *

1

Standard Reagent Kit **

1

Standard Accessories Kit Includes:

30.005.06000

Auxiliary pump tube

2

99.03.000023

Needle for blockage elimination

1

20.19.330001

American Standard Power cord (UL)

1/ Optional

20.19.310000

European Standard Power cord (CENELEC)

20.19.320001

British Standard Power cord

(

BS

)

20.19.340000

India Standard Power cord

30.005.28051

Connector (tie-in) for Calibration standard Solution(with tubing)

1

30.300.05001

Probe tie-in

2

35.H.0100094

Electrode O ring

5

99.03.000095

Allen key

1

15.10.000002

Thermo Printer paper

3

99.03.000024

Syringe

1

99.03.000039

Fuse

2

Standard Reagent Kit Includes:

10.10.121200

Refill Solution for ISE Electrodes (5 pieces/set)

1

10.10.131201

Refill Solution for Ref Electrode (20ml/bottle)

1

10.10.000500

Calibration standard Solution

1

10.10.061002

Diluent for Urine Sample

1

10.10.151302

De-proteinizer (including 5 pcs Diluent and 5 pcs Enzyme)

1

10.10.162004

Electrolytes Quality Control (High/Middle/Low)

1

10.10.141202

Conditioner (5 pieces/set)

1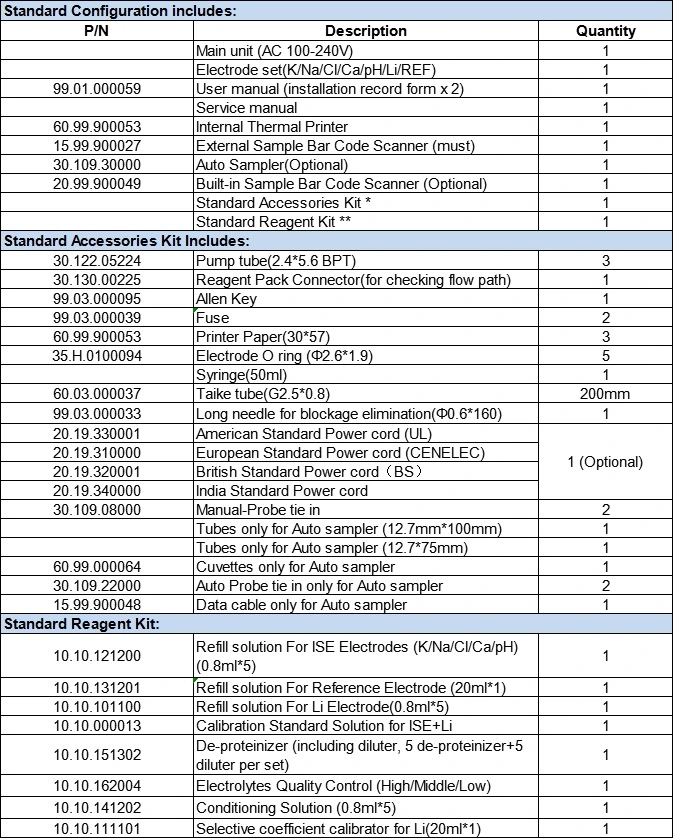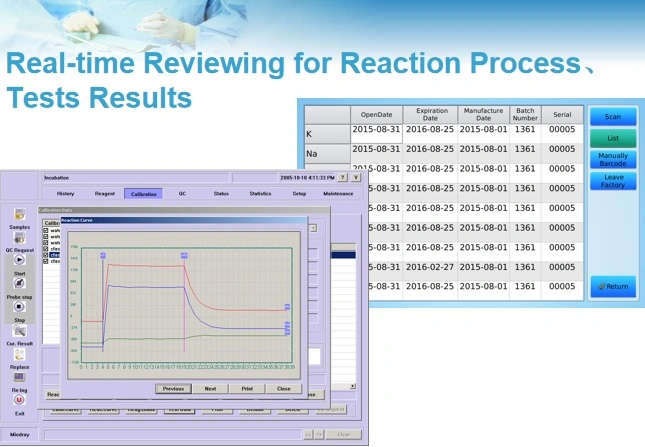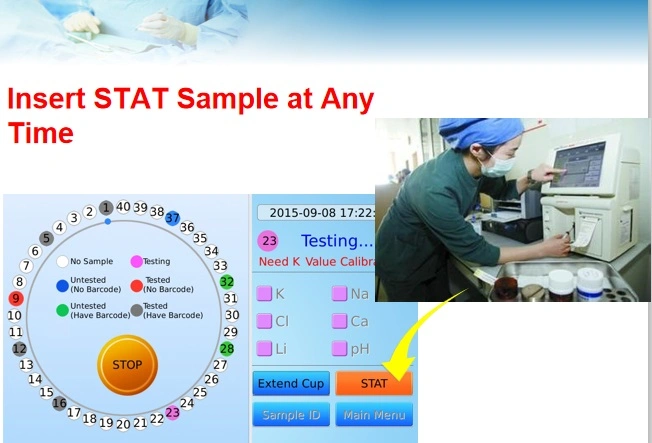 Touch Screen Automated Multi-funtional Serum Eletrolyte Analyzer For Hospitla/ Clinical/ Labs MSLEA15
Company file
MEDSINGLONG GLOBAL GROUP CO., LTD (MSL) engages in selling medical equipments more than 10 years, such as Ultrasound machine,Xray machine,Blood analyzer,Biochemical analyzer,veterinary equipment,Radiation protection equipment and so on. We are Supplying all kinds of medical equipments in high quality with competitive price. Whether the hospital or clinic,or for personal use,you can find your own favorite products. Therefore, lowest cost of your medical devices with good service and high quality is our goal.No the best,only better!We are ready to serve you!

If you are interested in our products,please feel free to contact us!
We are going to provide you the best price and service!
Contact Us
Contact: Cynthia