IN-B21E Semi-auto Biochemistry Analyzer Clinic Automated Blood Chemstry Analyzer Price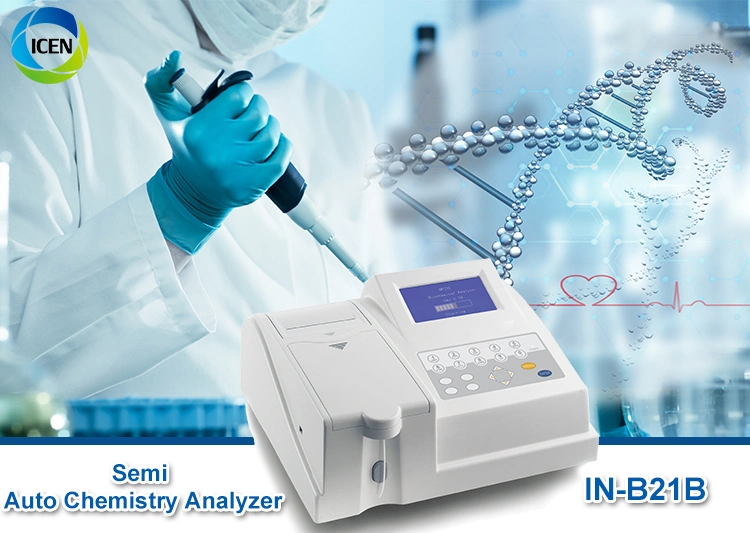 Product Description
IN-B21E is a semi-automatic chemistry analyzer with easy-to-use operation software, which is suitable for small labs, clinics.
SPECIFICATIONS:
Light Source: 6V 10W, halogen lamp of more than 2000 hours' life time
Spectrometer: interference filter.
Wavelength: 340nm,405nm,505nm,546nm,578nm,620nm, and one wavelength free.
CML precision: ±2nm
FWHM: ≤10nm
Stray light:≤0.5%(absorbance≥2.5)
Absorbance range: -0.214~3.000
Absorbance linearity: ±1%
Absorbance repeatability: ±0.001
Absorbance resolution: 0.0001
Precision: ≤1.0%
Carry over: ≤1%
Temperature: 25°C,30°C,37°C,±0.3°C
Flow cell:permanent quartz flow cell, minimal volume is 32μL, and disposable flow cell is selectable
Sampling system: pressure auto releasing pumps ensure the accuracy of suction volume
Operational system: VISTA,Windows XP,Windows2000
Test Method: End point,Fixed time,Kinetic,Factor,Muli-standards,Bichromatic,Dual wavelengths
Parameter Setting: Patients' profile and calculated item can be set easily
Absoption volume: 200μL~3000μL
Sample volume: 10μL~50μL
Reaction curve: real time display the reaction curve
Memory: Able to store more than 200 parameters while 55 parameters of them are stablized ;
Able to save more than 15000 test results and auto save the results if the power is off during working
QC: auto draw the QC figure
Reagent: Open reagent system
Display: LCD with high brightness
Input: press button
Printer: Inner thermal printer,able to be connected to external printer
Report content: absorbance,concentration,activity, detailed patient information an abnormal results marking
Interface: RS-232 serial port, able to be connected to computer
Working Condition: Temperature:10°C~30°C;Relative Humidity:20%~80%
Voltage: AC 85-264V,auto adapt according to the input voltage
Power : ≤100W
Quality System: Recognized by TUV and CMD
Test item

Liver

ALT,ALP,GGT,TP,Alb,TBIL,DBIL

Heart

LDH,CK,CK-MB,AST, a-HBDH

Lipids

CHO,TG,HDL_C,LDL_C

Lipoprotein

Apo A1,Apo B,Lp(a)

kidney

BUN,CRE,UA

Ion

Na,Mg,Ca,K,P,Cl

Other

CO2-CP,AMS,LIP,GLU,IgA,IgG,IgM,C3,C4,CRP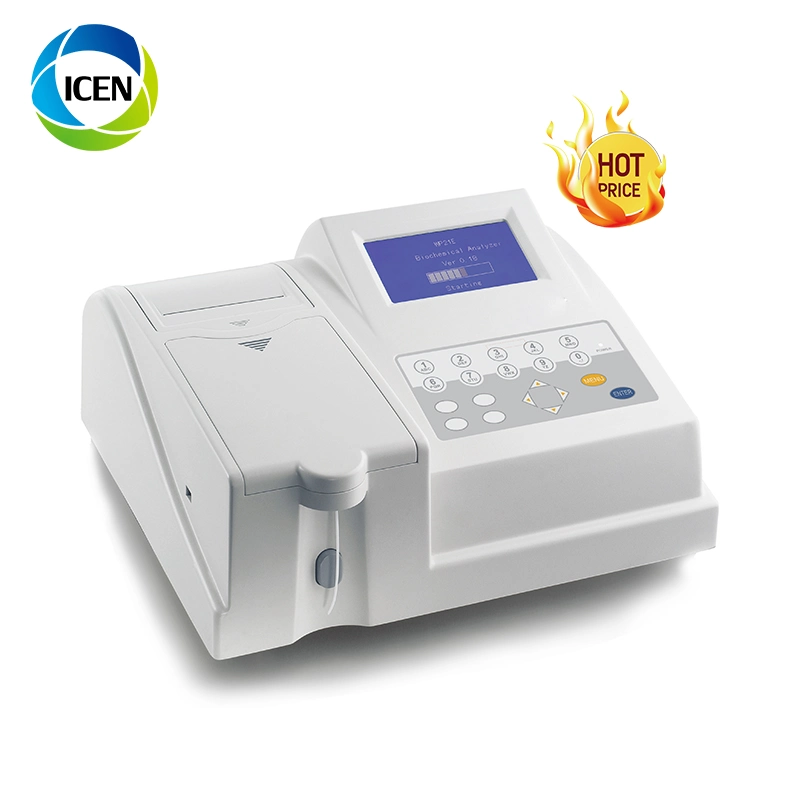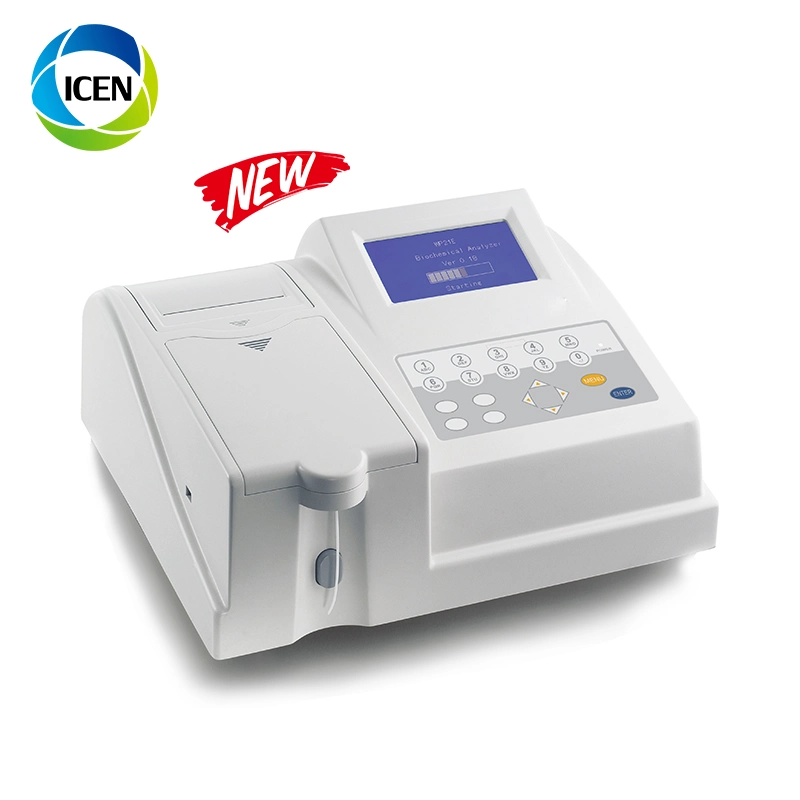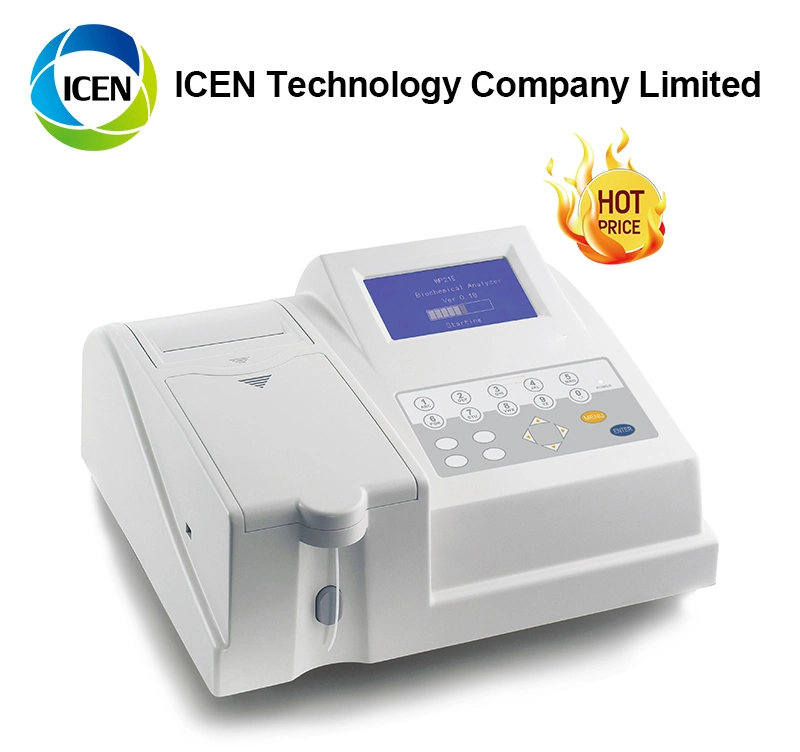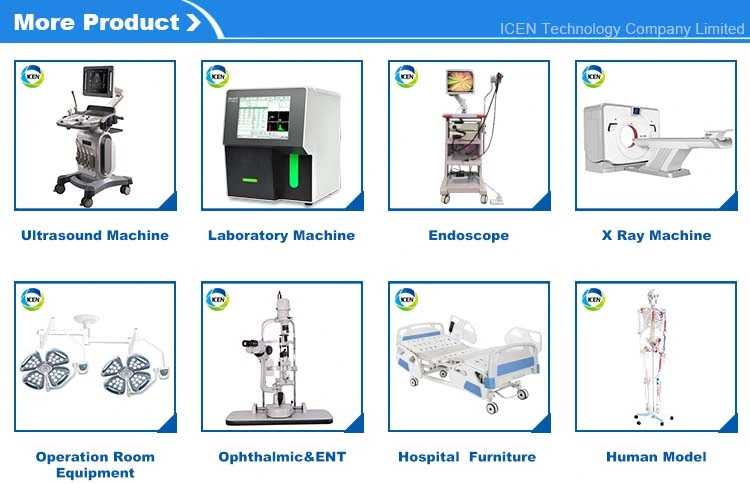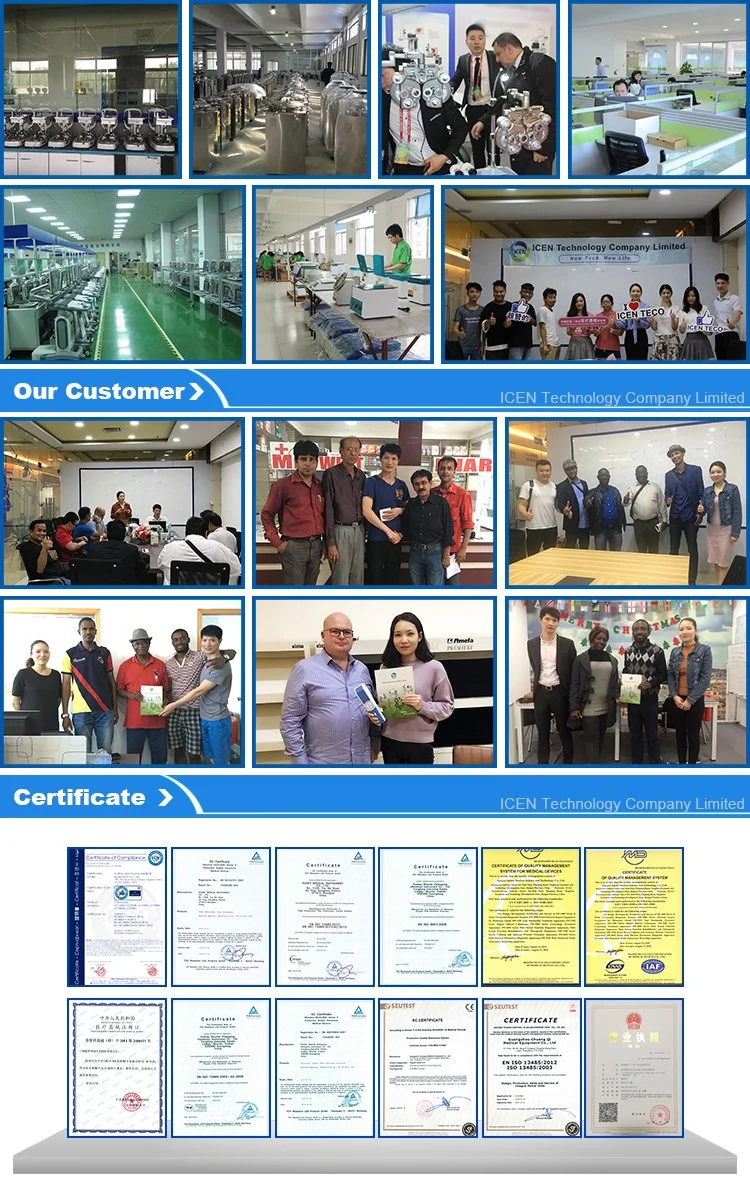 FAQ:
How to buy your products ?Do you have distributor in our country?
You can buy the products from our company directly.Normally the procedure is:Sign the contact ,payment byT/T, contact the shipping company to delivery the goods to your country.
The free warranty is one year from the day of Commissioning qualified.
Can we visit your country ?
Of course,we will prepare for everything in advance if it is necessary .Generally,it is require that customers must have build agency relationship or business relationship with our company.
How long is the validity of quotation?
Generally,our price is valid within one month from the date of quotation .The price will be adjusted appropriately according to the price fluctuation of raw material and changes in market .
Do you have the CE certificate ?
Yes, most of our products have the CE certificate.
What's the production date after we confirm the order ?
This depends on the quantity. Normally, for the mass production, we need about 7-10 days to finish the production.