Portable Water Quality Meter PH Meter
Brief Description
Model DG-PHS-1701 portable pH and ORP meter is a digital display PH meter, with LCD digital display, which can display PH and temperature values simultaneously. The instrument applies to the labs in junior college institutions, research institutes, environmental monitoring, industrial and mining enterprises and other departments or field sampling to determine the aqueous solutions' PH values and potential (mV) values. Equipped with ORP electrode, it can measure the solution's ORP (oxidation-reduction potential) value; equipped with the ion specific electrode, it can measure the electrode potential value of the electrode.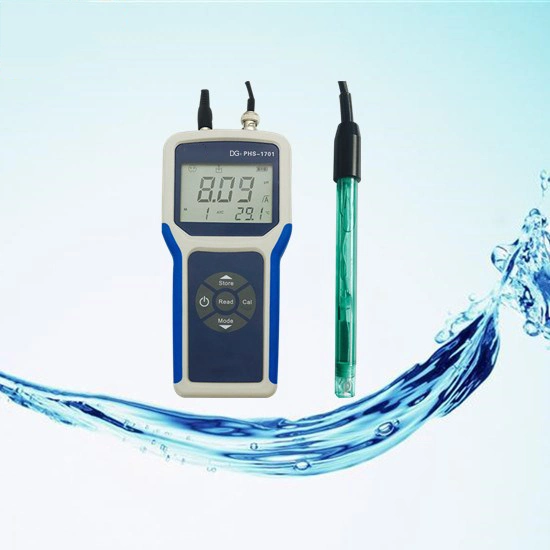 Technical indexes
Product

Portable pH and ORP Meter

Measuring range

pH

-2.00…16.00

mV

-1999…1999

Temp

-5ºC---105ºC

Resolution

pH

0.01pH

mV

1mV

Temp

0.1ºC

Electronic unit measurement error

pH

±0.01pH

mV

±1mV

Temp

±0.3ºC

pH calibration

1point, 2 point, or 3 point

Isoelectric point

pH 7.00

Buffer solution

8 groups

Power supply

DC6V/20mA ; 4 x AA/LR6 1.5 V or NiMH 1.2 V and chargable

Size/Weight

230×100×35(mm)/0.4kg

Display

LCD

pH input

BNC,resistor >10e+12Ω

Temp input

RCA(Cinch),NTC30kΩ

Data storage

Calibration data;198 groups measurement data(99 groups for pH,mV each)

Working condition

Temp

5...40ºC

Relative humidity

5%...80%(without condensate)

Installation grade

2

Pollution grade

2

Altitude

<=2000m
The DG-PHS-1701 handheld PH meter is a digital PH meter controlled by a single-chip microcomputer with dual displays of temperature and PH. It is not only suitable for sampling and measuring the acidity (PH) value of aqueous solutions in laboratories of industrial, mining, and research institutes, and measuring electrodes. Potential (mV) value. The instrument is also small in size, easy to carry, and is particularly suitable for pH measurement of aqueous solutions where there is no AC power supply.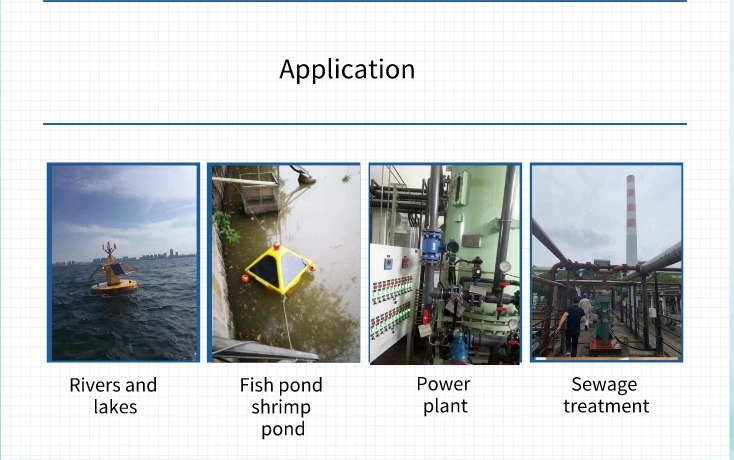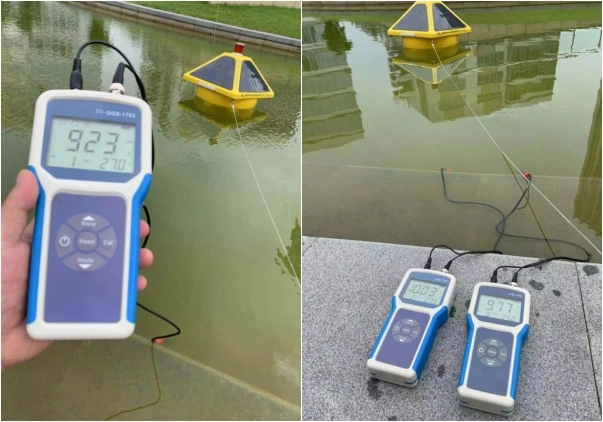 Electrode maintenance
Ensure that the electrode is always stored in an appropriate storage solution. In order to obtain higher accuracy, any filling liquid attached or solidified on the outside of the electrode should be removed in time with distilled water. Always store the electrodes according to the manufacturer's regulations and do not let them dry out. If the electrode slope drops rapidly or the corresponding speed is slow, the following steps can be used to solve the problem. Depending on the sample, please try the following methods:

1. For grease, please use raw cotton dipped in acetone or soapy water to remove the dirt on the surface of the electrode membrane.

2. If the electrode membrane dries up, immerse the electrode tip in 0.1MHCI solution and let it stand overnight.

3. If there is protein accumulation in the diaphragm, immerse the electrode in the HCI/pepsin solution to remove the deposits.

4. If the electrode is polluted by silver sulfide, please immerse the electrode in a thiourea solution to remove the deposits. Please recalibrate after electrode treatment.

Note: Please handle the cleaning fluid or filling fluid in accordance with the treatment regulations for toxic or corrosive substances.